NEW Nursery Rhyme Mini-Series Adventure
Every week I will be posting a different nursery rhyme with one or two FREE worksheets accompanying it.
As you know most children love singing along to nursery rhymes.
They're great for language development, learning sentence structure, new vocabulary and much more.
You will find that they are also a great aid for teaching ESL (English as a second language) or EFL (English as a foreign language) students.
As a teaser, I am starting off with Ten Green Bottles.
What you can teach with this exercise

Sentence structure
"There'll be"
"Ten green bottles…"
"And if one… "
Vocabulary
Green
Bottles
Wall
Fall
Numbers 1-10
HOW TO
Print out the pages onto thin card. (These can be laminated if preferred).
Cut out the bottles and numbered squares.
Start off by placing number ten on the grid, and get your kids to line up the ten bottles on the wall.
Sing along with the song while decreasing the numbers. (The lyrics are included in the download)
N.B. Some versions of this rhyme use sitting on the wall instead of hanging on the wall.
click the link below to download your FREE worksheet.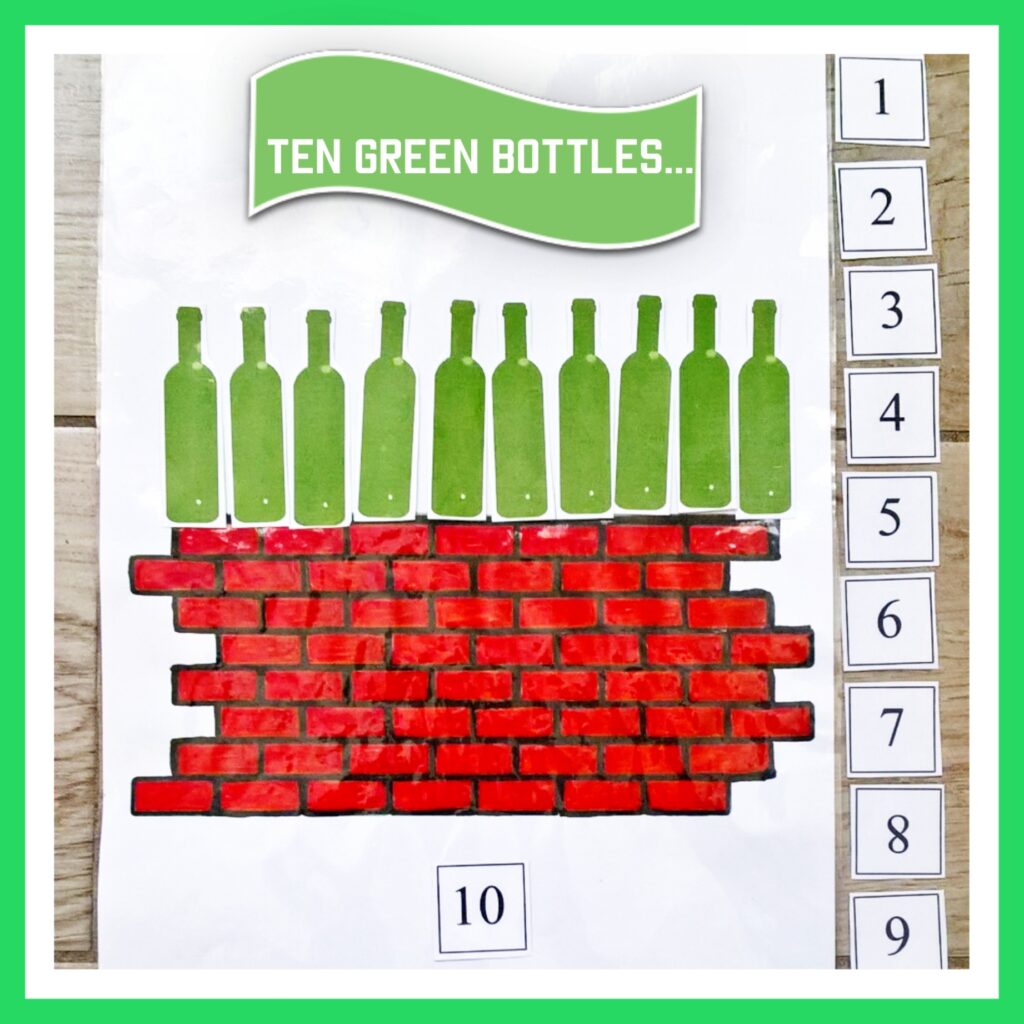 Just for fun, I am throwing in another FREE worksheet to go along with this nursery rhyme activity.
SIX GREEN BOTTLES MATCH THE SILHOUETTE 😉
HOW TO
Print and cut out the green bottles.
Get your child to match them to the silhouettes.
Click the link below for the FREE downloadable worksheet
You may also like these counting 1-10 posts
Enjoy!
The idea for this post came from here.