Counting 1- 10
This is a fun cupcake activity that I made to teach counting 1 – 10
What you can teach with this exercise
Sentence structure
"How many cupcakes..?"
"What number is it?"
"Count the cupcakes"
Vocabulary
Cupcakes
Cherry
Number
Count
1, 2, 3 etc.
Cut out the cupcakes, numbers and counting grid. You can laminate them for extra durability.
Get your child, or children to count how many cupcakes there are.
Click below to download this FREE printable.
HOW MANY CUPCAKES CAN YOU COUNT
For fun, I have added a colour and create cupcake worksheet for you.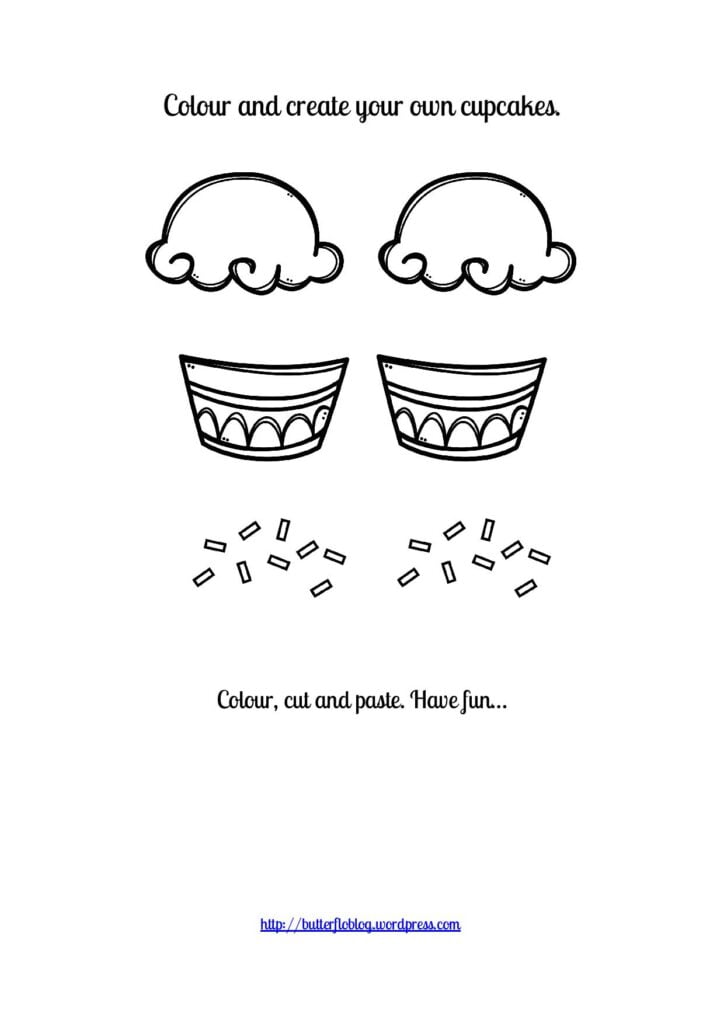 Colour, cut out and glue onto thin card.
Here are some I made earlier.
Enjoy… 😀
COLOUR AND CREATE CUPCAKE – ITALIAN VERSION