Here are a few of the resources that I like to use when teaching the numbers 1-10
These are all items that cost €0.99 cents, and are an effective way to teach the numbers 1 – 10 Get the children to take out and put back in the numbers, then get them to repeat the numbers after you. Don't worry if you don't have any of these items. I have created some FREE worksheets to get you started.
What you can teach with this exercise
Sentence structure
"What number is it?"
"Let's count"
"Take the numbers out"
"Put them back in"
"Trace the number"
Vocabulary
Number
Count
Repeat
Trace
1, 2, 3, etc
NUMBER TRACING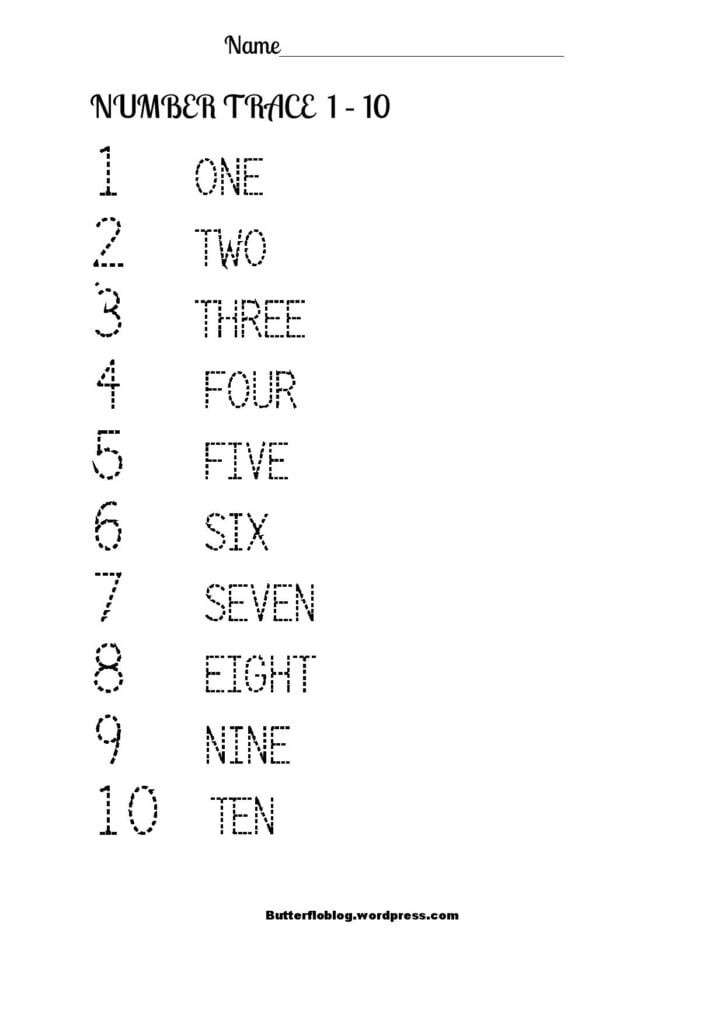 My number tracing 1 – 10 worksheet.
See my next post for more counting activities. 😉