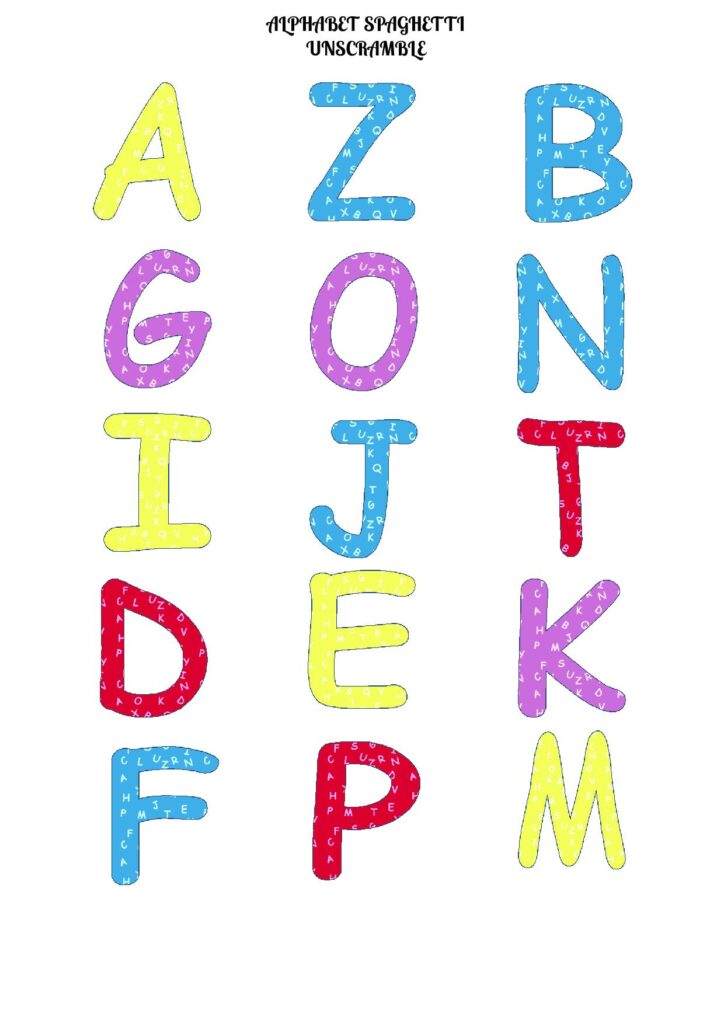 Here you can see how the finished resources turned out. The first thing I did was to laminate them so that they are reusable and more durable.
For The Pencil Colour Match Puzzle, I used my laminating machine, and for The Alphabet Spaghetti Unscramble, I used a Self-adhesive laminating roll. Both do the job adequately. I then cut them out ready for use.
I hope you like them. 😃
Click here to download your FREE Alphabet Spaghetti and Pencil Colour Match Puzzle printable.
ALPHABET SPAGHETTI SCRAMBLE
Just for fun, I'm throwing in another FREE download.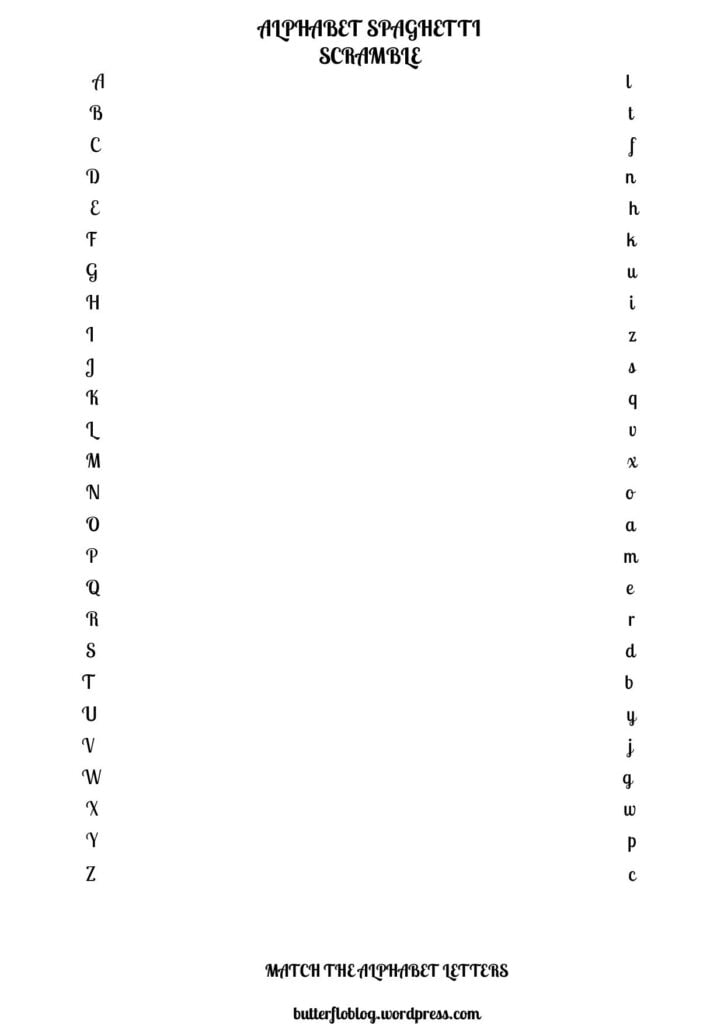 Match up the letters to create your spaghetti!
Click below to download.
Enjoy… 😊