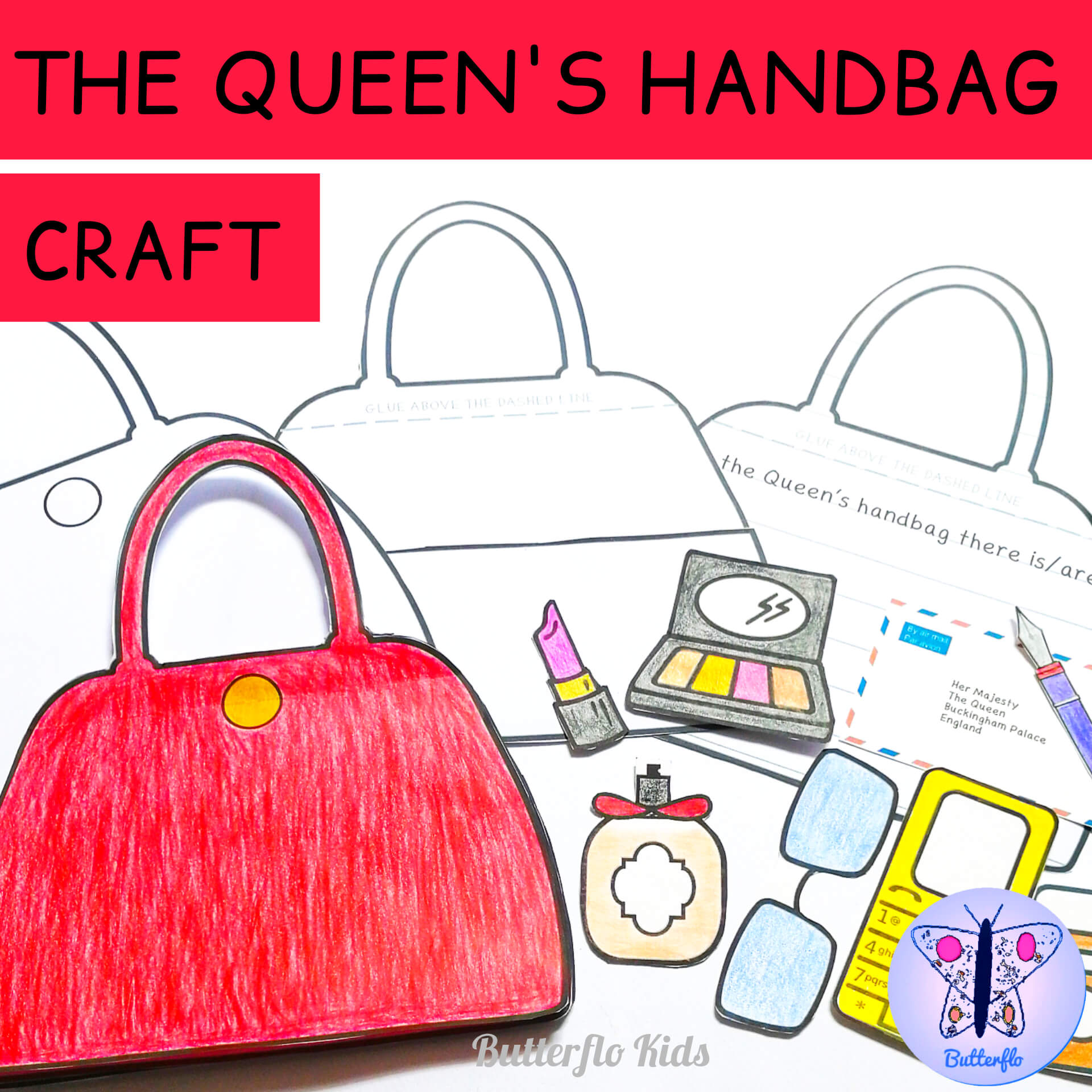 Revealing What's Hidden Inside the Queen's Awesome Handbags
The Queen's handbags not only symbolize her style but also pose a mystery. Many people know that the Queen frequently carries handbags from the company Launer, which has held a royal warrant since 1981. However, what does she carry inside them?
These handbags, made of soft calf leather, are custom-made for the Queen but within lies a top secret.
Some say that her bags contain reading glasses, a handkerchief, a fountain pen, a mirror, and lipstick.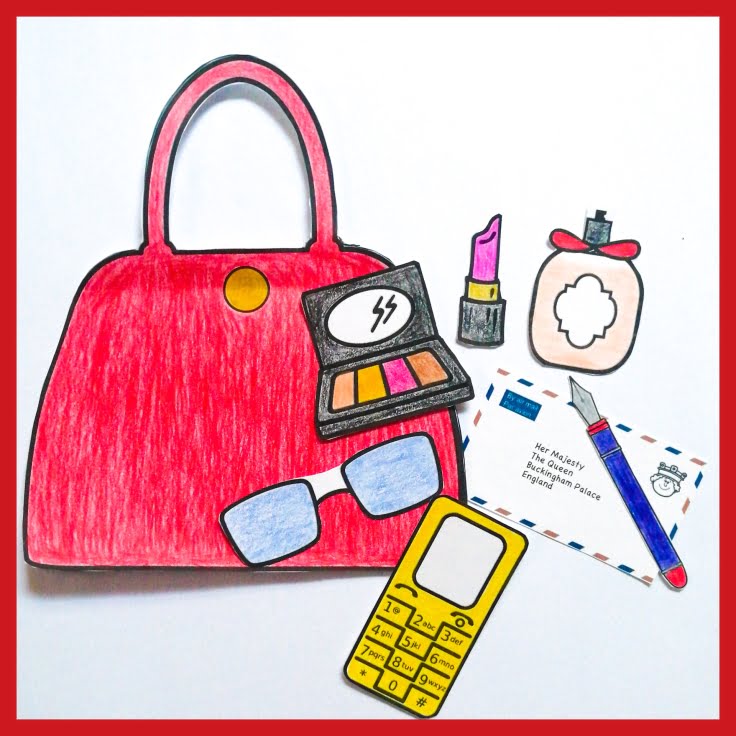 Here is a cute handbag craft that you can do with your students.
Before starting, a good idea would be to ask your students what they think might be in the handbag.
Write a list on the board to see how many things they can come up with.
Included in this resource are some of the things that I think might be inside
Inside the Queen's Handbag
Lipstick, makeup and perfume
to refresh Her Majesty during the day
Reading glasses
A spare pair always comes in handy
Fountain and ball point pen
To sign autographs
A box of tissues
To mop her brow when visiting tropical countries
A letter
Top secret
A credit card
Just in case
A radio
To listen to the horse races
A photo
Her beloved corgi
A telephone
For those important calls
A marmalade Sandwich
For later
INSTRUCTIONS ON HOW TO MAKE THIS CRAFT ARE INCLUDED.
Here we are having fun making our handbags.
How cute are they?
N.B. This resource is intended as a fun activity. I don't actually know what The Queen carries inside her handbags.
What's Inside the Queens's Handbag?
$2.50
I use Get DPD to safely deliver my digital products.
ALSO AVAILABLE AT MY TPT STORE
You might also like The Queen's Platinum Jubilee Craft
Have fun!