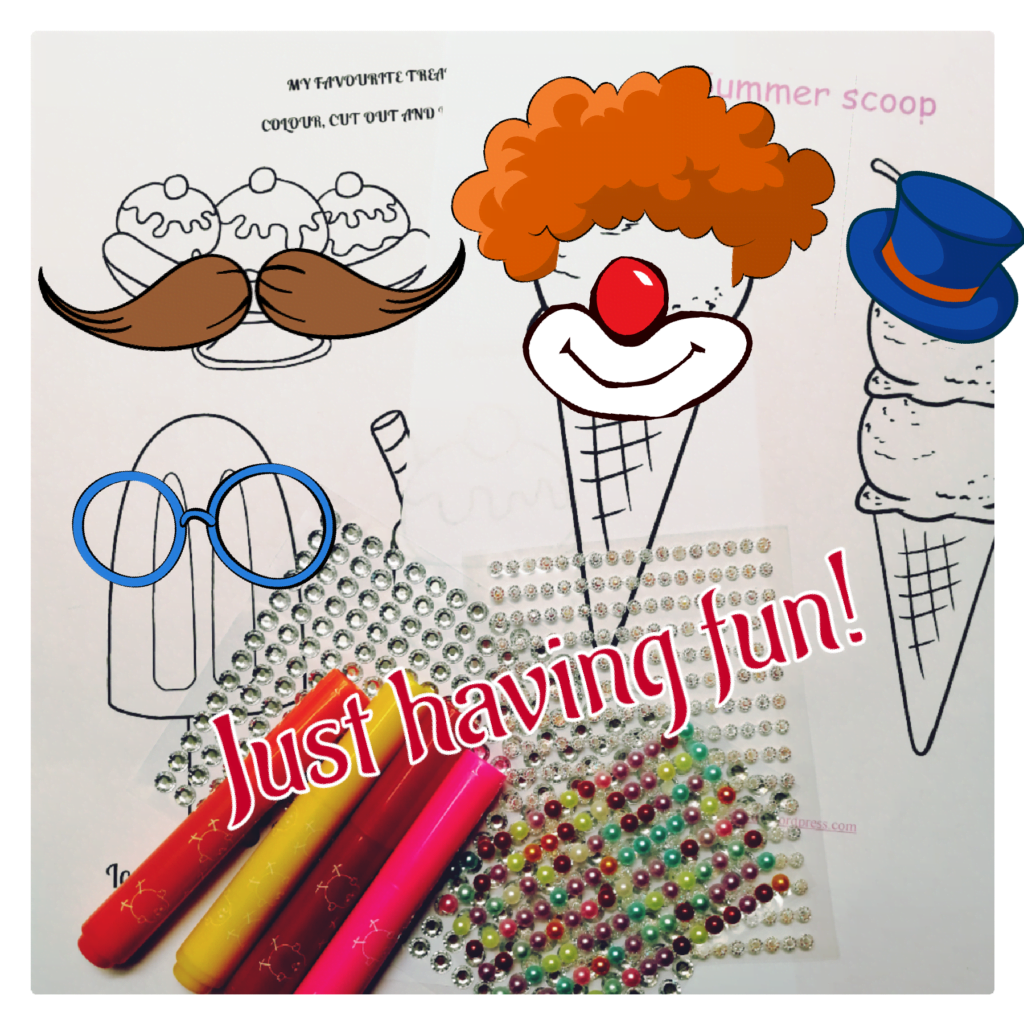 Have fun with this amazing ice cream craft activity
This is a super fun ice cream project that your kids will love doing. Using my ice cream cut and paste worksheets, I decided to put a different twist to it by creating funny face characters (Mr Potato Head, move over)
If you don't want to create these amazing funny characters, you can simply jazz-up the ice creams by colouring and adding crystal stickers to them.
What you need to create these amazing fun characters
Magazines
Crystal stickers
colouring pencils, felt tip pens etc.
Glue stick
Scissors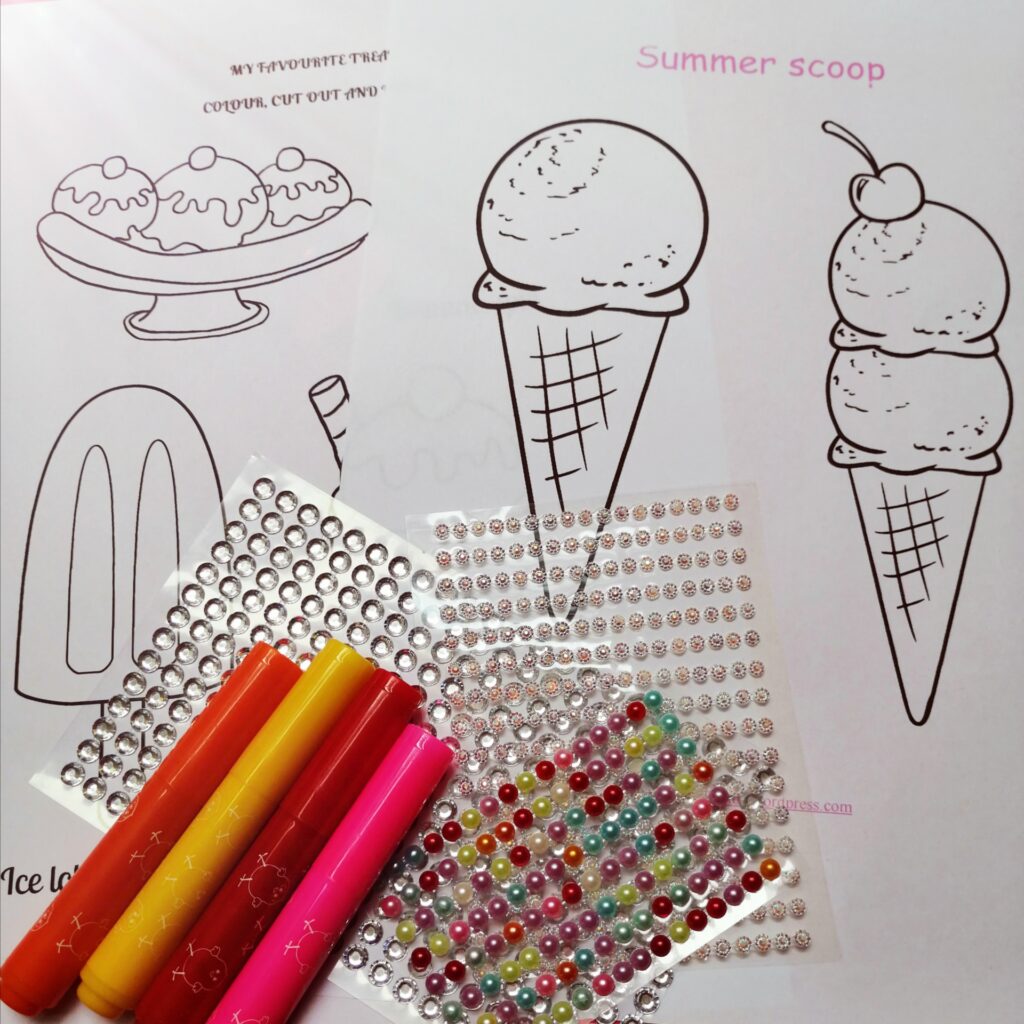 Colour in the ice cream drawings and add the crystal stickers (if you want to). From the magazines, that you have, cut out items such as hats, eye glasses, eyes, mouths, hair, noses, ears etc. and glue to the ice creams to create crazy amazing fun characters. Be as creative as you like.
What you can teach with this activity.
Parts of the face
Hair, eyes, ears, nose, mouth etc.
Sentence structure
How many eyes have you got?
How many mouths have you got? ETC.
Have fun 😃👄👂👃👁️👒👓