EARTH DAY
Earth Day is an annual event celebrated around the world on April 22 to demonstrate support for environmental protection.
First celebrated in 1970, it now includes events coordinated globally by the Earth Day Network in more than 193 countries. Read more HERE
EYE POPPING EARTH DAY CRAFT POP UP CARDS
Today we made some fantastic Earth Day pop up cards
The idea for this Earth Day craft project came from this YouTube video. Have a look to see how it's done. It's mega easy.
Ours came out like this. Drawing our earth designs.
Colouring in.
End results. I think they came out great. What do you think?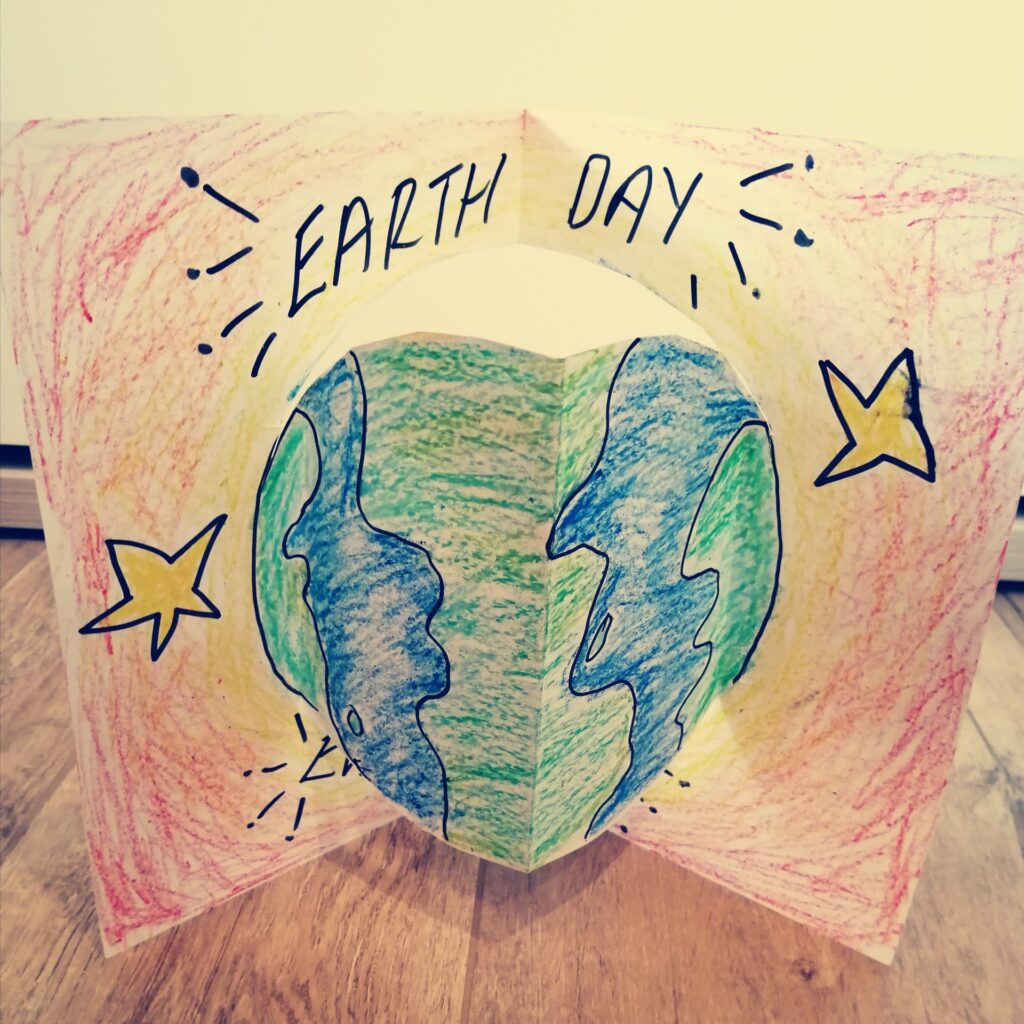 YOU MAY ALSO LIKE THIS
CLICK the image to read the post
Happy Earth Day 🌎