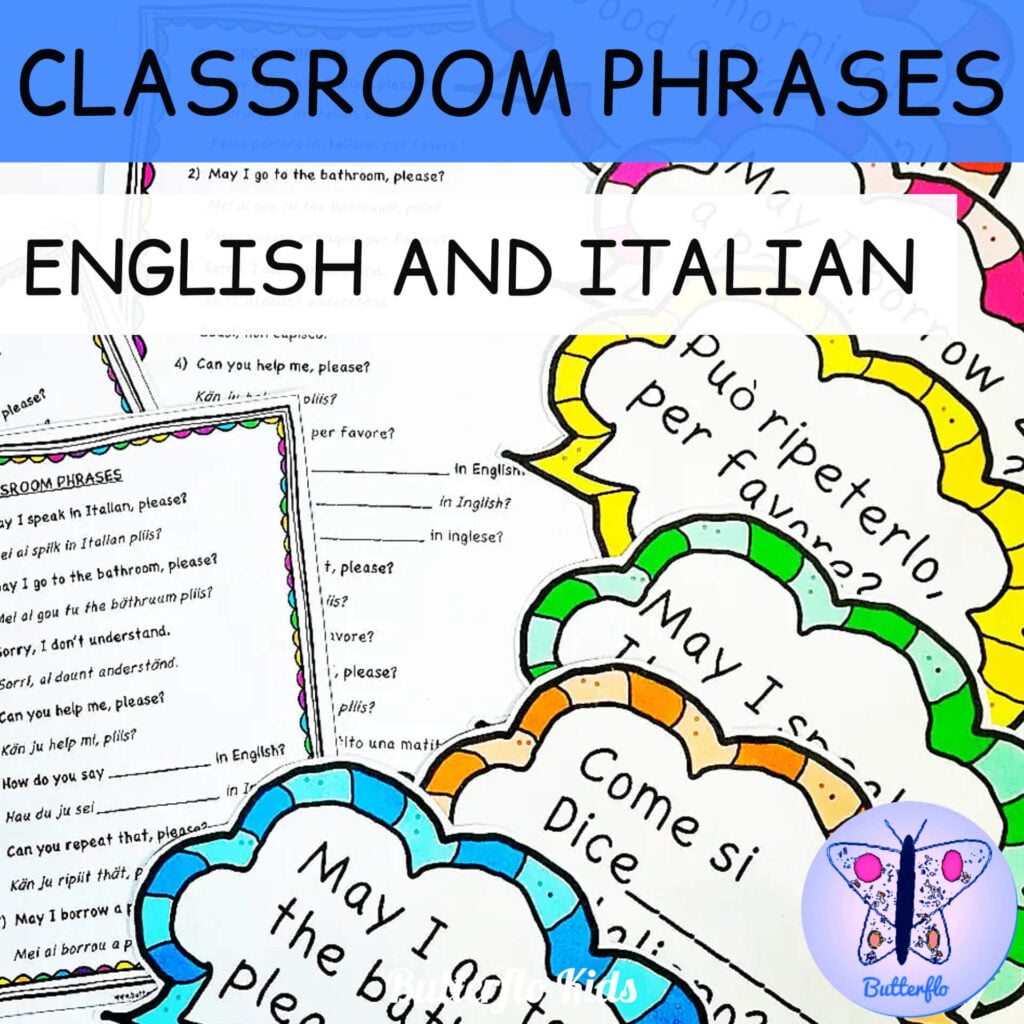 Classroom Phrases in English and Italian
Having difficulty getting your students to speak the target language?
These classroom phrases in English and Italian are ideal for you.
Anyone who teaches English as a second language, will know that trying to get your students to speak in English can be difficult. Sometimes a lack of grammar and vocabulary doesn't help.
To limit the use of their native language in the classroom, I like them to, at least, use some basic classroom phrases, especially if they need to ask any questions.
Here are some classroom phrases that have helped me whilst teaching ESL/EFL to Italian kids.
Included in this resource are two different handouts that your students can keep on their desks, ready for when they need to ask a question. The phrases have been phonetically translated to help with the pronunciation.
There are also classroom phrases in speech bubbles, one set in English and another in Italian. These can be used as part of your classroom display.
The phrases included are
English
May I speak in Italian, please?
May I go to the bathroom, please?
Sorry, I don't understand.
Can you help me, please?
How do you say ______________ in English?
Can you repeat that, please?
May I borrow a pencil, please?
Good morning!
Good afternoon!
Goodbye!
Bye bye!
Sorry I'm late!
I have finished! / I've finished?
Italian
Posso parlare in italiano, per favore?
Posso andare in bagno, per favore?
Scusi, non capisco.
Mi può, aiutare, per favore?
Come si dice ______________ in Italiano?
Può ripeterlo, per favore?
Posso prendere in prestito una matita, per favore?
Buongiorno!
Buon pomeriggio!
Arrivederci!
Ciao!
Mi scusi il ritardo!
Ho finito!
These are the phrases that I have found to be the most useful.
N.B. The handouts are A4 size. To make mine smaller, I printed two pages on one sheet.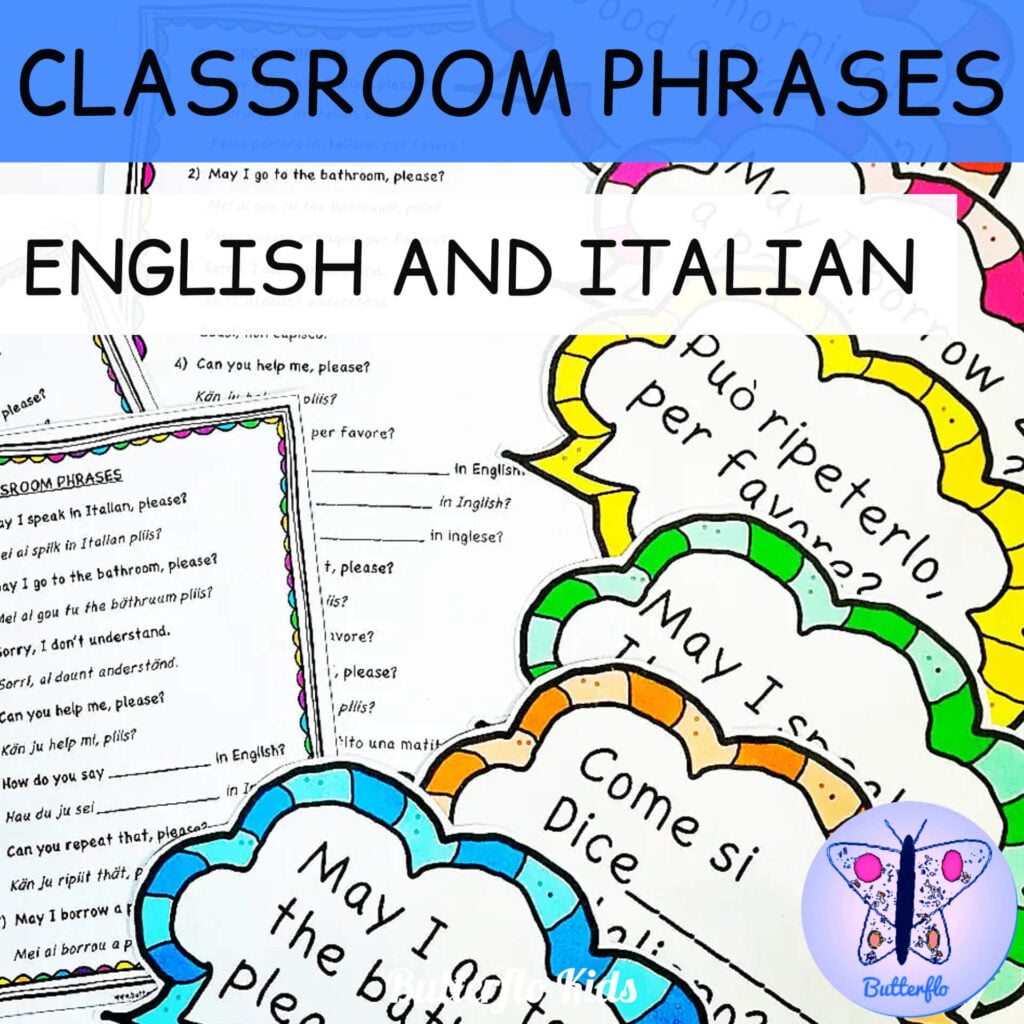 $2.50
Take a look at the preview
I use Get DPD to safely deliver my digital products.
ALSO AVAILABLE AT MY TPT STORE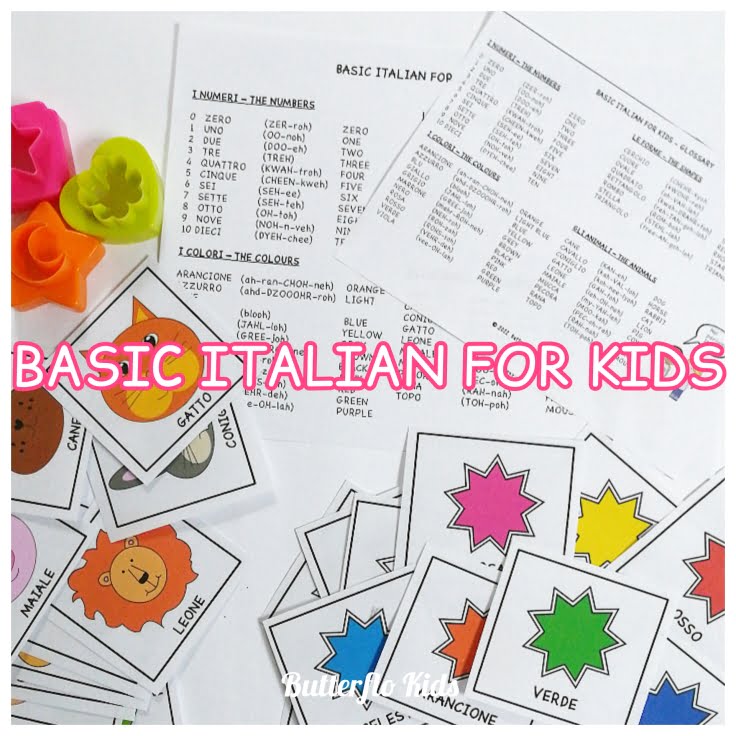 You might also like this resource BASIC ITALIAN FOR KIDS
Have fun!