Summertime art craft
I loved this summertime arts and crafts, summertime reflections, so much, I decided to make one myself. How cute is this summertime sunglasses portrait craft?
This would make a great back to school activity, and it's so easy to do.
This summer reflection art craft can be hand drawn or, alternatively, you can use this delightful template that I made.
After downloading the template, the first thing to do is to design the sunglasses. Get your kids or students to draw something that they did during the holidays or something that they like to do, or maybe eat, during the summer months.
Next. place the sunglasses on top of the face template, so that they know where to draw the nose and mouth. Obviously, there is no need to draw the eyes.
At this point, they can finish drawing the hair and colouring in the face, t-shirt and background.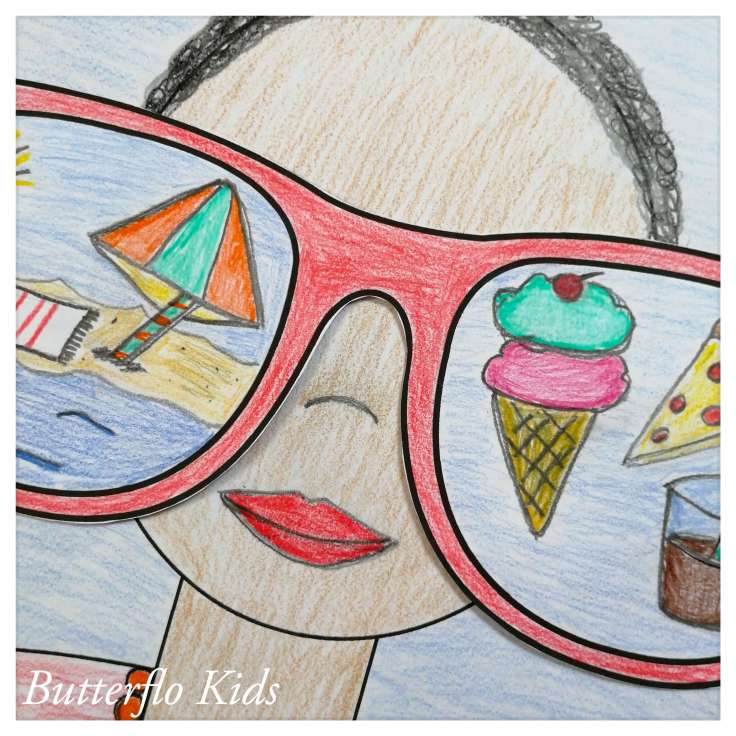 Finish off by gluing the sunglasses onto the face and they're good to go.
How cool are these summertime drawings!
Ideal for your display or bulletin board.
Summertime Holiday Reflections
This craft would be ideal as a summer holiday, summer camp, end of the year or back to school craft.
$1.00
I use Get DPD to safely deliver my digital products.
Read what customers are saying about this resource!

"This was a great activity to do during our ABC countdown. We did the letter V for vacation. Students drew a picture of where they wanted to go and some food they wanted to enjoy."

"Wonderful art activity! The finished product turned out great and my students also really enjoyed working on this art. Thank you!"

"This was a really fun end of the school year project!"
ALSO AVAILABLE AT MY TPT STORE
Looking for more summer sunglasses art projects?
Here a two more fantastic 'summer reflection' art projects that you can do with your kids. They are also ideal to do using my summertime arts and craft template.
Summertime Selfies
Check out this cool summertime selfie art project from Cassie Stephens blogspot.
Watch the video below to see how to create this craft.
Sunglasses Portrait Tutorial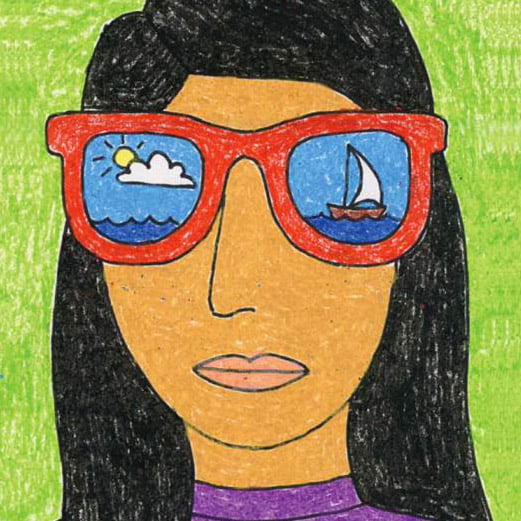 Have fun with this guided drawing tutorial.
You can find this summer art project at
Have fun!