EASY EASTER EGG DECORATING CRAFT
Looking for a simple Easter egg decorating craft idea? Look no further!

Get your hands on some polystyrene eggs on sticks, easily available at your local 99 cent store, and have fun with this Easter egg decorating activity. Your kids will love it
We used watercolour paint to add color and then embellished them with crystal stickers for a touch of sparkle. This easy Easter craft is sure to provide hours of fun and entertainment for the whole family!
Let your kids get creative. One kid even made a matching pair of mom and dad eggs.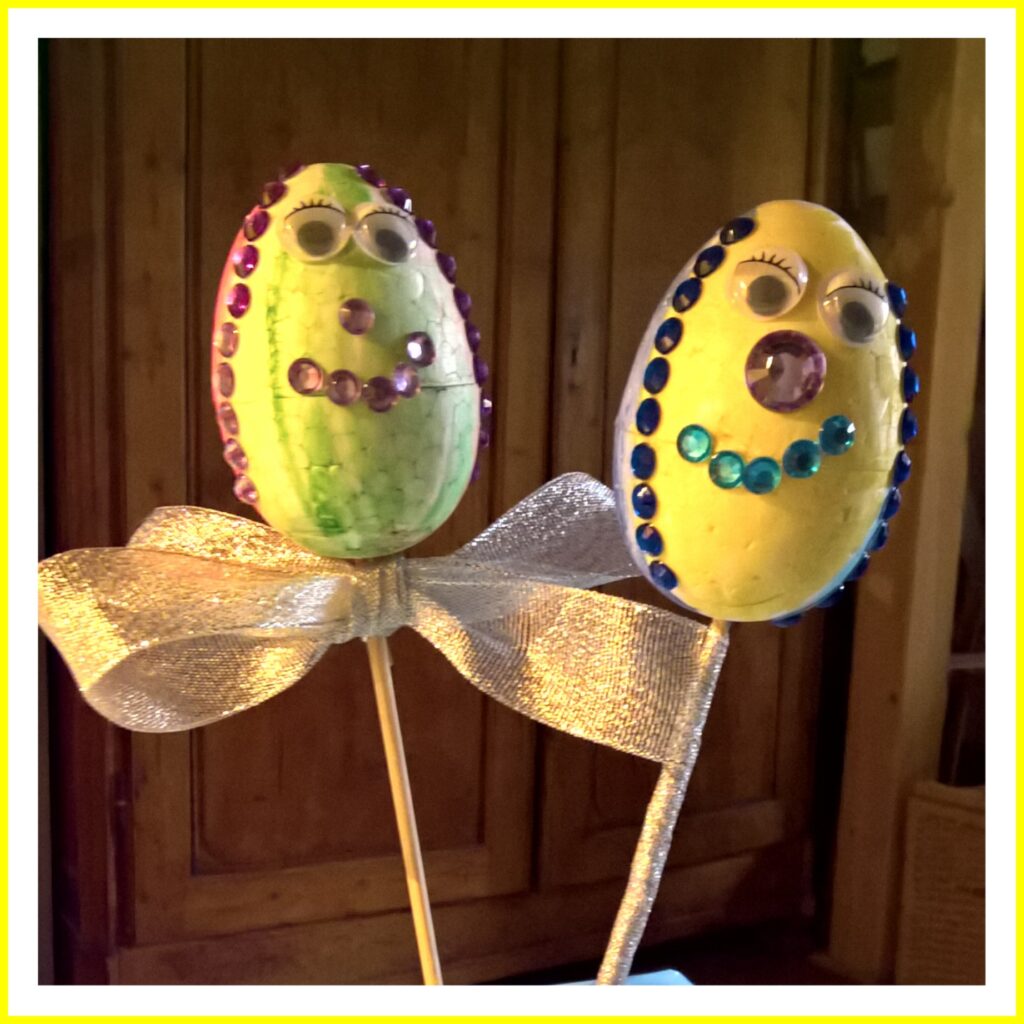 How cute are these Easter egg crafts!
Happy Easter!