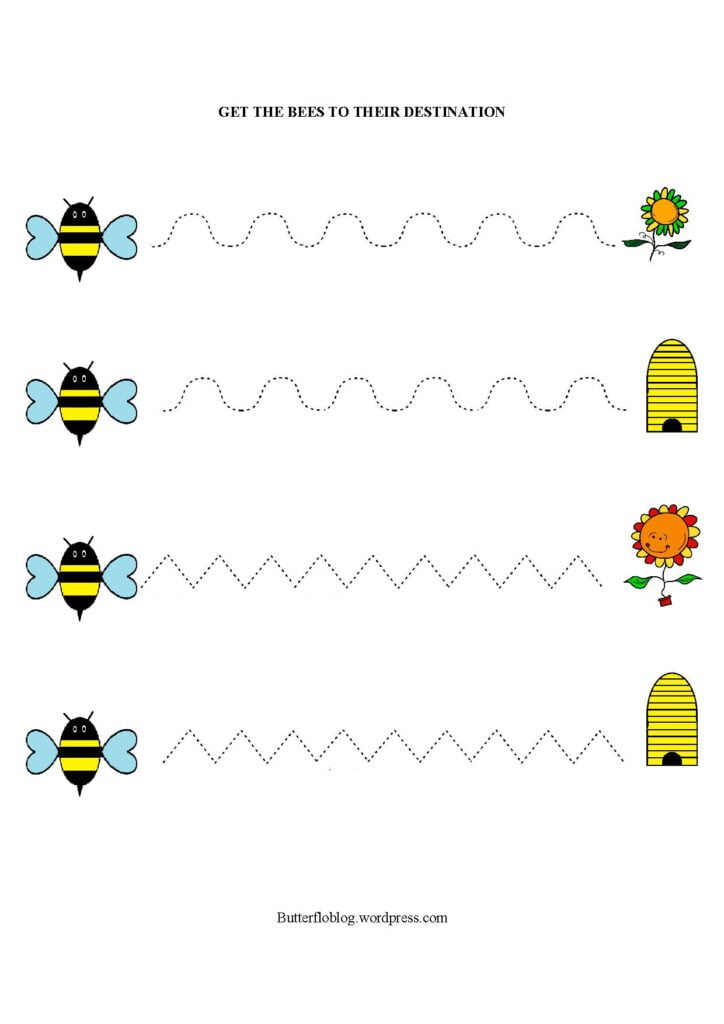 Will the BUMBLE bees get to their destination?
Our busy bees need to carry on working. Get your kids to help them, and at the same time develop their fine motor skills. This is also a great pre-writing exercise for preschoolers.
Getting from A to BEE
Now that our BUMBLE bees have finally arrived, they are busy collecting pollen. Can you count how many there are?
After a busy day collecting pollen, get your kids to relax with this enjoyable letter B tracing worksheet.
Click below to download this FREE activity
GET THE BEES TO THEIR DESTINATION
What you can teach with this exercise
Sentence structure
"How many are there?"
"Help them to…"
"Trace the line…"
Vocabulary
Bumble Bee
Flower
Beehive
Letter B, etc.
Have fun… 🐝🐝🙂
The idea for this post from HERE
YOU MAY ASLO LIKE THIS BEE LIFE CYCLE CRAFT