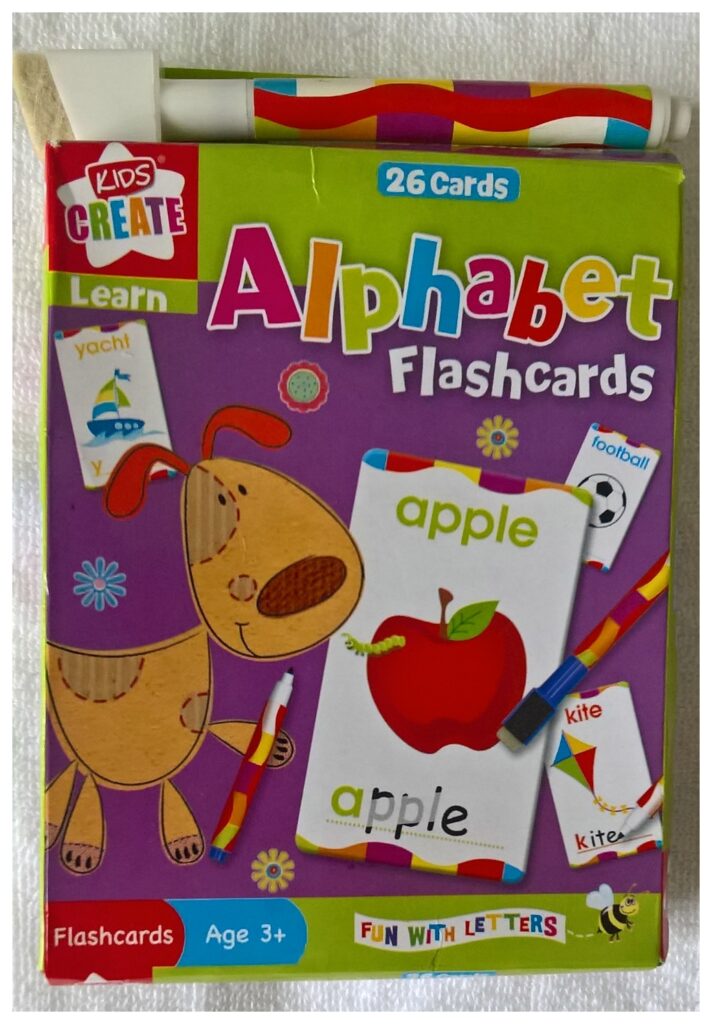 Write and Wipe Exercise Books.
As mentioned in my Cheap, fun and reusable post, these write and wipe books are a great way of saving money.
I just couldn't resist the above alphabet write and wipe flashcards. Not only are they cute, they are also a great way of teaching new vocabulary and practicing writing skills, especially to ESL students, as the words are associated to the image.
If you have, or work with, several children, then you can appreciate the versatility of these types of resources.. 😀
The above books were a gift from one of my sisters and a friend of hers. As soon as I return home from England I am going to put them in to practice.
All that remains for me to do now, is to get writing and wiping….. 😊