Remembrance Day Least We Forget
Celebrate remembrance day with this easy to make Remembrance Day triorama craft. Remembrance Day is a solemn occasion when we pay tribute to the brave men and women who have served our countries and honour their sacrifice.
Teaching children the significance of this day can be a beautiful way to instil values of remembrance, gratitude, and respect.
To help you do just that, I've created a special, easy to make, Remembrance Day triorama craft for kids – featuring a girl and boy soldier standing in a field of poppies.
This resource also includes trioramas to celebate Poppy Day and Veterans Day.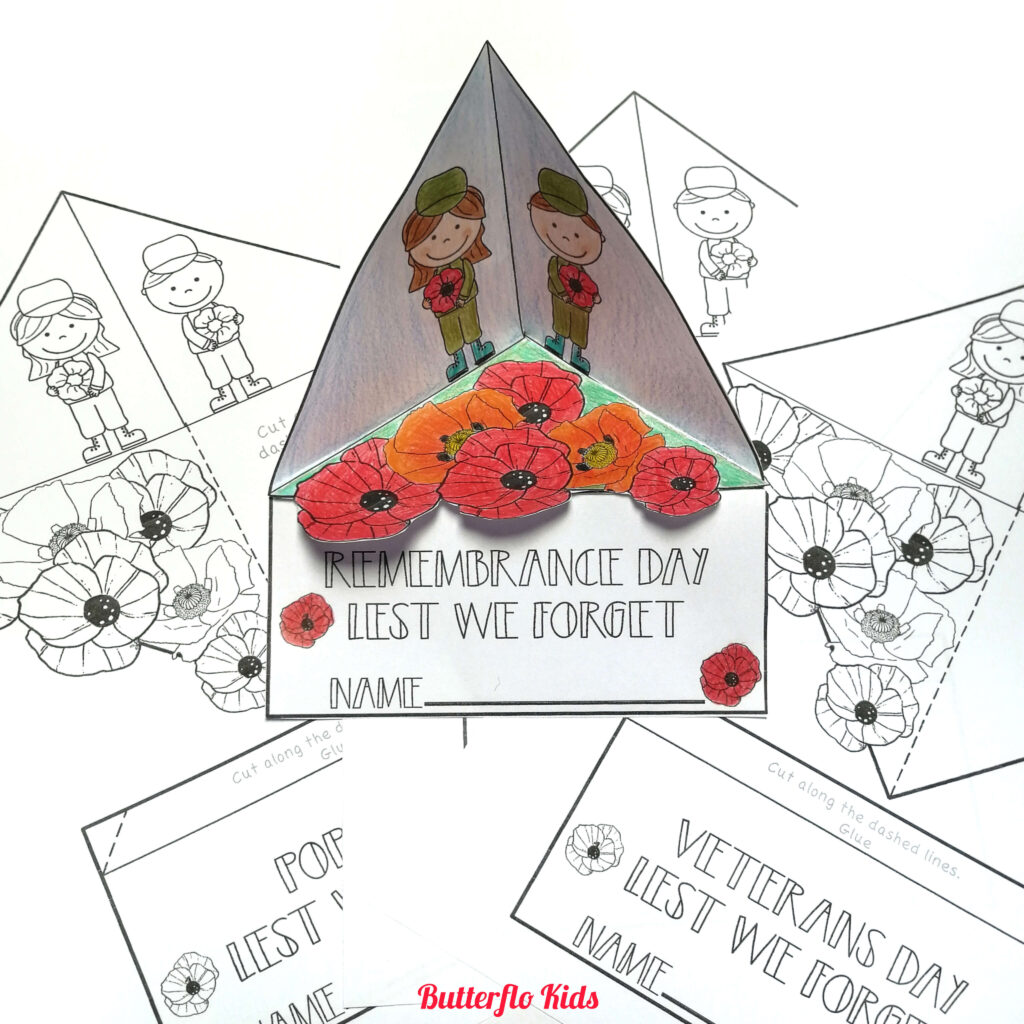 In this blog post, I'll guide you through the craft and discuss the importance of Remembrance Day in our history.
Crafting the Remembrance Day Triorama
Materials you'll need:
The template
Paper
Markers or crayons
Scissors
Glue
Steps
Start by colouring in the triorama template.
Your students can create their own backgrounds.
Cut out the triorama, and create it according to the instructions included.
Discuss the importance of Remembrance Day with your students as you work on the craft, emphasising the significance of honouring those who have served.
The Importance of Remembrance Day
Remembrance Day, also known as Armistice Day, Poppy Day or Veterans Day in various countries, is a time to remember and honour the sacrifices made by military personnel during times of war.
Here's why it's crucial to teach children about this day
Honouring Sacrifice: Remembrance Day serves as a reminder of the tremendous sacrifices made by soldiers who fought for our freedom and peace. It's essential to teach kids about these sacrifices and express our gratitude.
Valuable Life Lessons: Engaging children in Remembrance Day activities can instill vital life lessons such as empathy, respect, and the importance of honoring commitments.
Preserving History: Remembering our history is crucial to ensure that the lessons of the past are not forgotten. It's a way to prevent the repetition of the same mistakes.
Fostering Patriotism: Learning about the brave men and women who have served their countries can help children develop a sense of patriotism and a deeper connection to their nation.
This Remembrance Day triorama craft provides an excellent opportunity to teach children about the significance of this important day in our history.
It allows them to create a tangible symbol of gratitude and remembrance while learning valuable life lessons.
By engaging in such activities, we ensure that the spirit of Remembrance Day lives on, and the sacrifices of our heroes are never forgotten.
As we craft together, we honour the past, understand the present, and hope for a peaceful future.
Click HERE for this resource.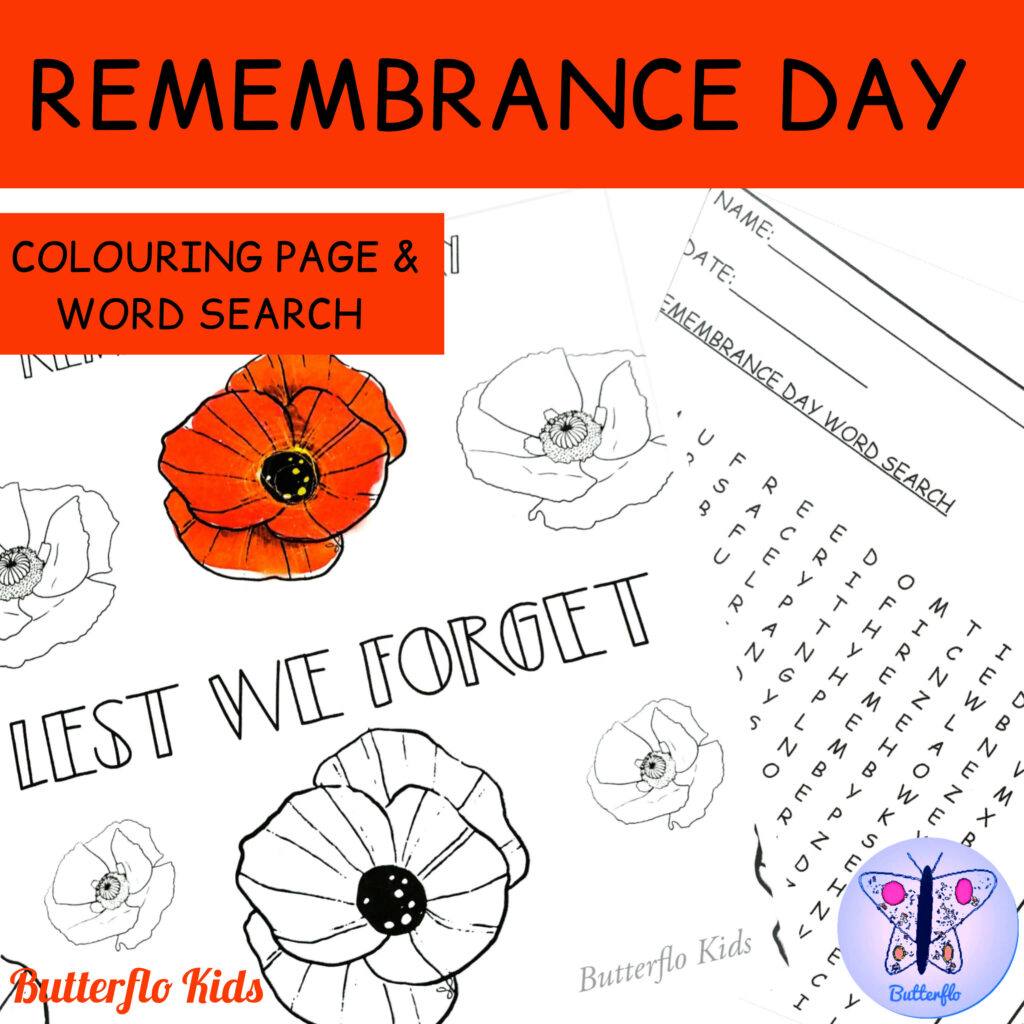 You might also like this Remembrance Day Colouring Page