I have a dream…
Let's celebrate Black History Month with this Martin Luther King Jr. reading and comprehension lesson.
Black History Month
Celebrating Martin Luther King Jr. during Black History Month honours his enduring legacy. He fought against racial injustice and inspired equality and diversity.
As a prominent leader, his powerful speeches and peaceful protests paved the way. Introducing children to his life fosters empathy, unity, and understanding.
They learn about justice, equality, tolerance, and inclusivity. Consequently, they grasp the significance of his values.
Commemorating this remarkable figure instils compassion, respect, and hope, fostering a brighter, equitable future for all. In this way, his teachings continue to inspire generations.
During Black History Month, we reflect on his impact and reaffirm our commitment to social progress. As we remember his struggles, we learn valuable lessons in perseverance and determination.
By understanding history, we shape a better future.
In this short lesson your students will learn about the life and impact of Martin Luther King Jr. and the Civil Rights Movement.
This Martin Luther King resource includes
Articles on MLK and the Civil Rights Movement.
A timeline.
Comprehension questions.
Craftivity project.
Teacher guide.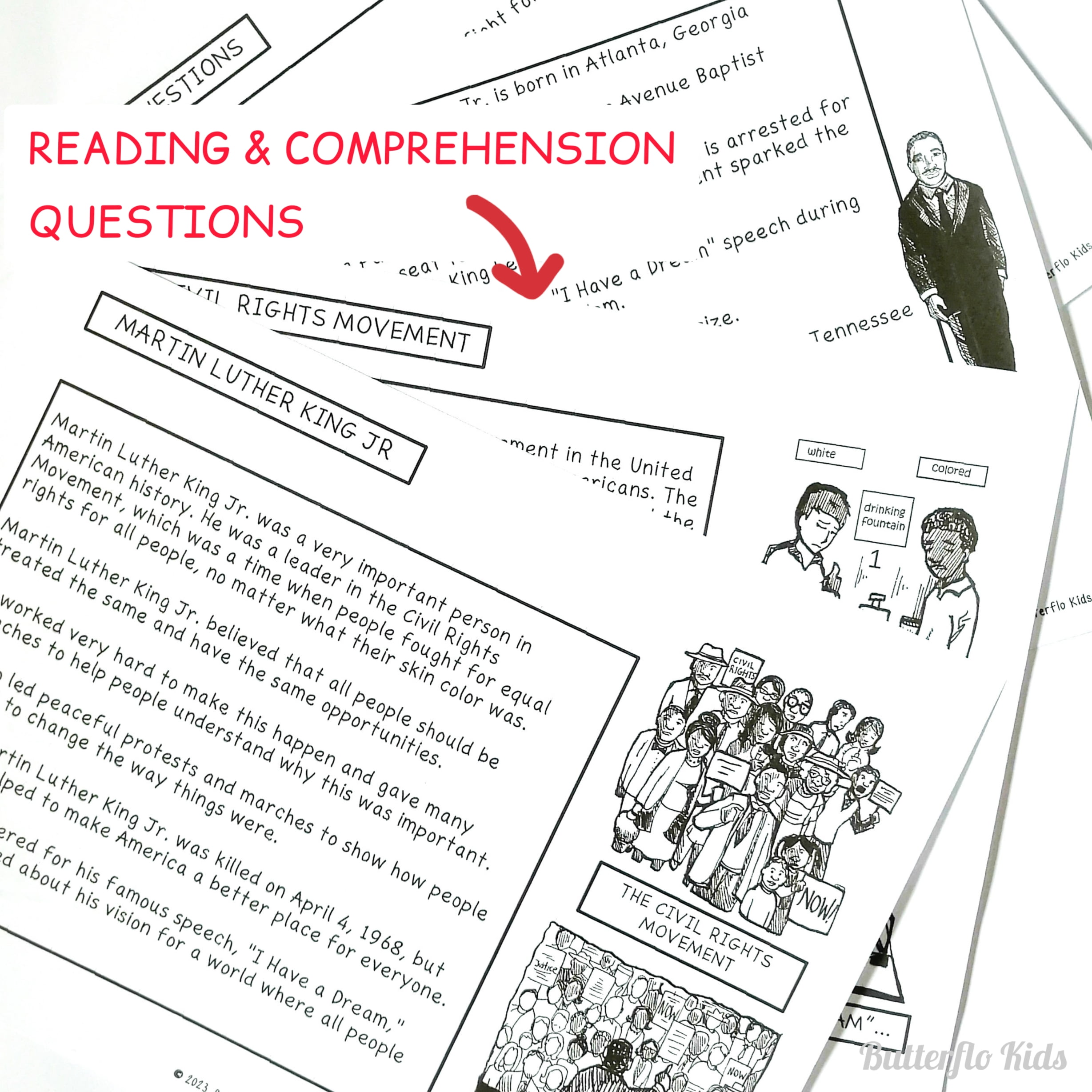 This Martin Luther King Jr Black History Month lesson includes a teacher guide that gives you all the instructions you need to make this an informative and enjoyable lesson for your students.
Also great as a sub. lesson.
TAKE A LOOK AT MY INSTAGRAM POST
The answer key to the comprehension questions, as well as the instructions on how to make the craftivity, are also included.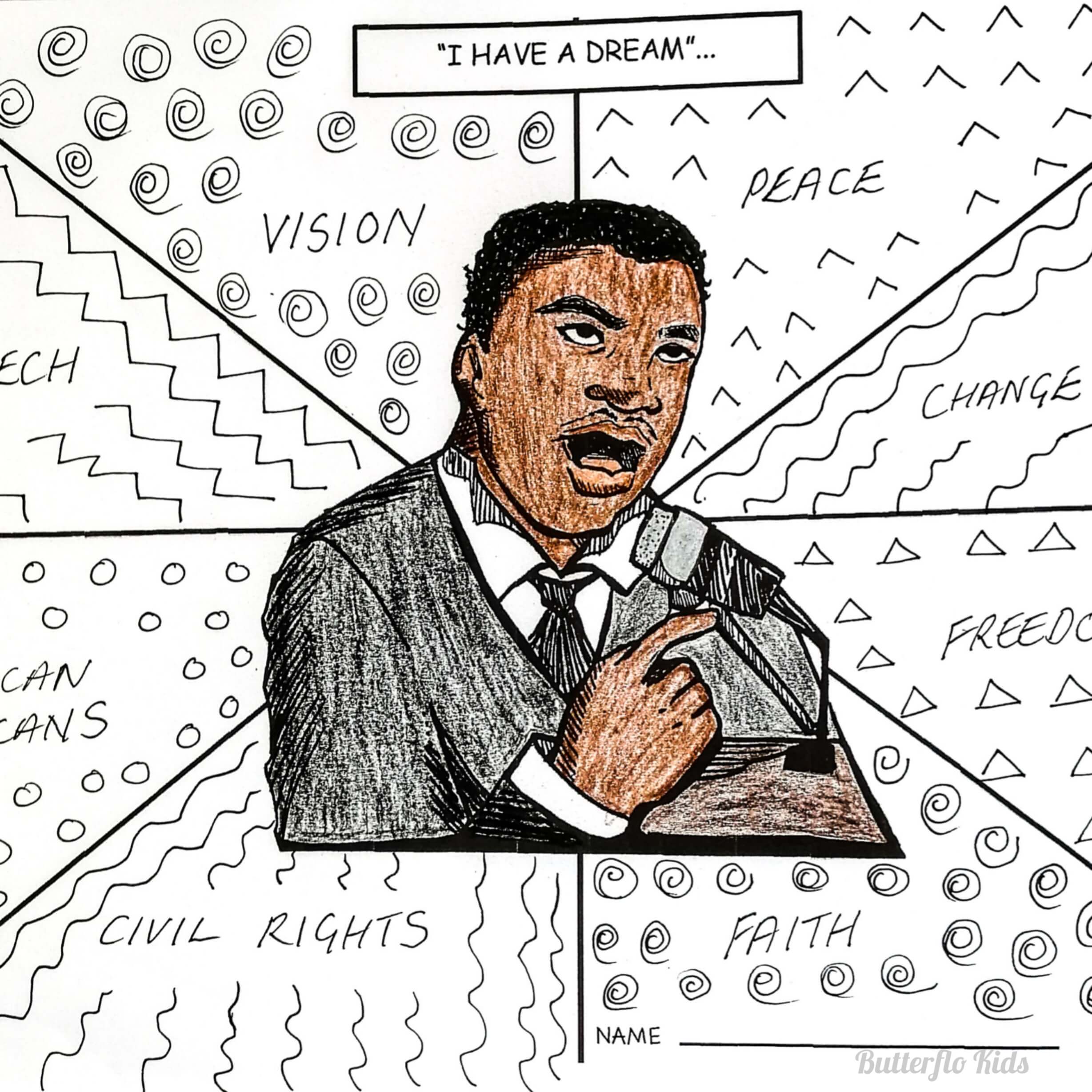 This page contains affiliate links to products. I may receive a commission for purchases made through these links.
For this craftivity I used my skin-tone crayons made by the Italian brand, Giotto.
They are designed specifically for colouring skin tones, and come in a range of hues to suit a variety of skin tones.
These crayons are made with high-quality pigments for rich, vibrant colour and are perfect for use in illustrations, drawings, and colouring books.
For more information about these crayons click HERE
Available at MY TPT STORE
Click the link for this Martin Luther King Jr. Comprehension lesson