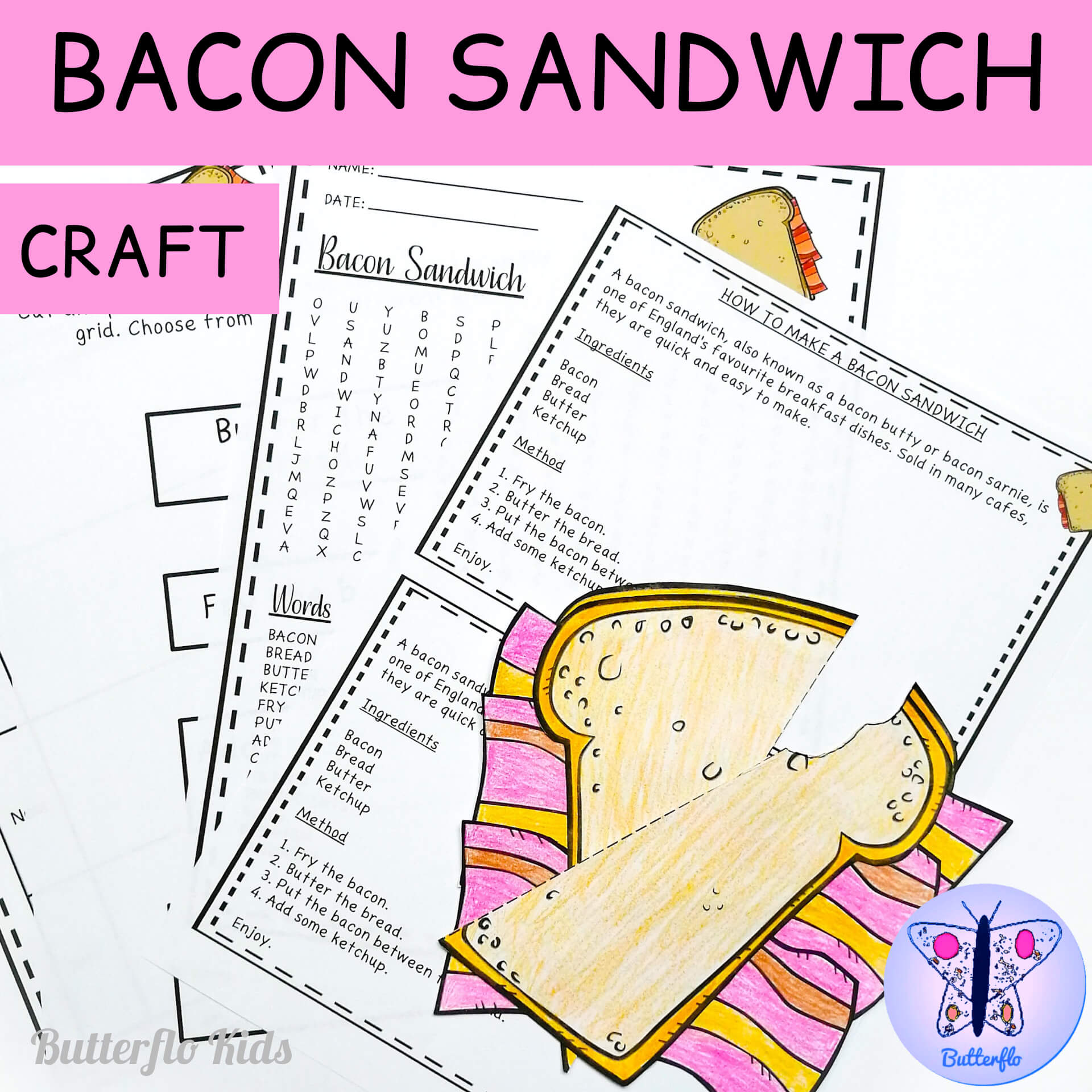 How to make a bacon sandwich step by step for kids…
A delicious and classic English breakfast, the bacon sandwich, also called a bacon butty or bacon sarnie, is a popular choice at cafes and easy to make at home for your kids.
Follow these steps to create your own bacon sandwich:
Ingredients:
1 Bacon
2 Two slices of bread
3 Butter
4 Ketchup

Instructions:
1 Start by cooking the bacon in a frying pan.

2 Spread butter on both slices of bread.

3 Place the cooked bacon between the two slices of bread.

4 Add a dollop of ketchup, if desired.

5 Enjoy your tasty bacon sandwich!
Here is a fun craft activity for making bacon sandwiches that features a word search, a recipe sequence worksheet and flashcards.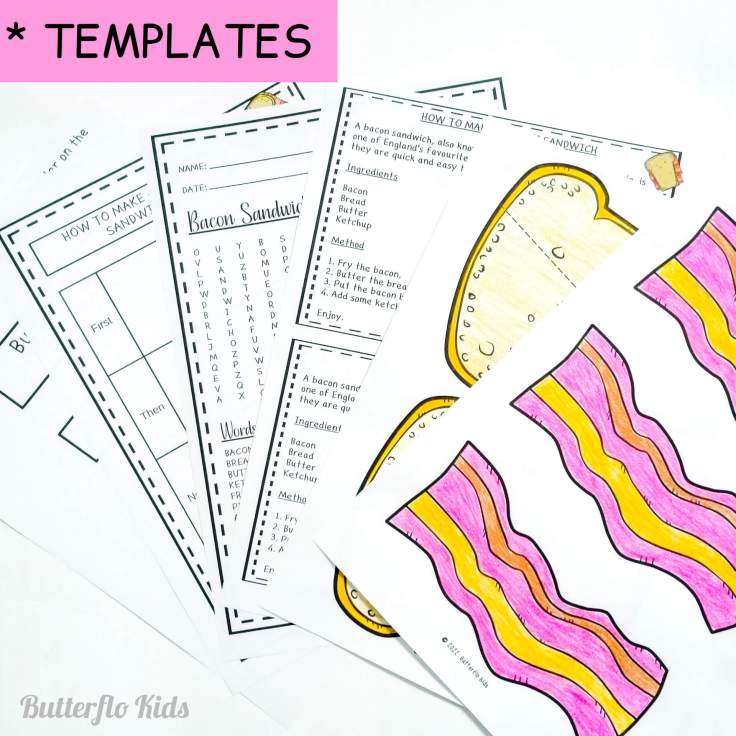 Improve your students' understanding of the imperative mood with this fun and engaging resource.
The recipe included uses imperative verbs. Challenge your pupils to identify them.
Make your English lessons exciting and effective with this easy-to-use activity.
Wonderful for ELL, ESL, and EFL students studying British food and cuisine.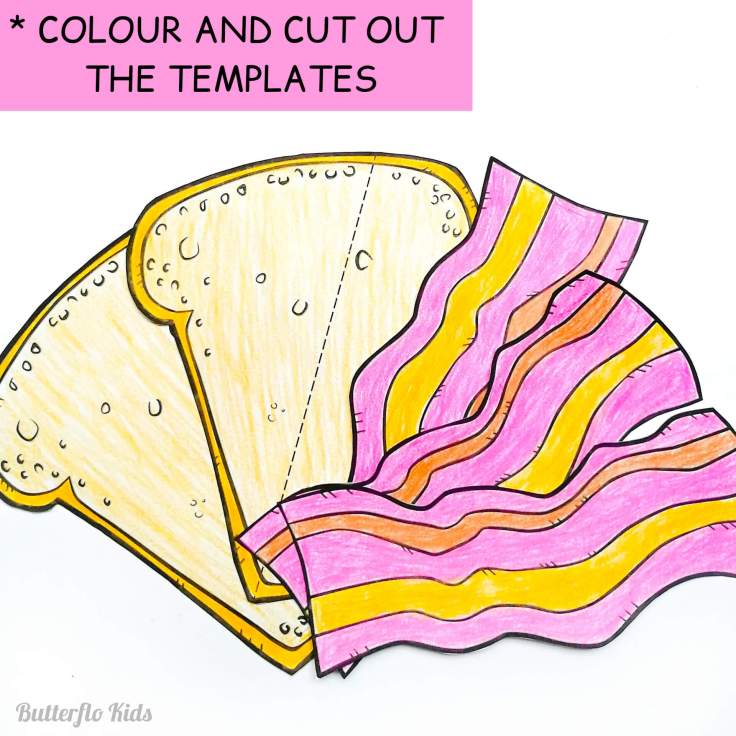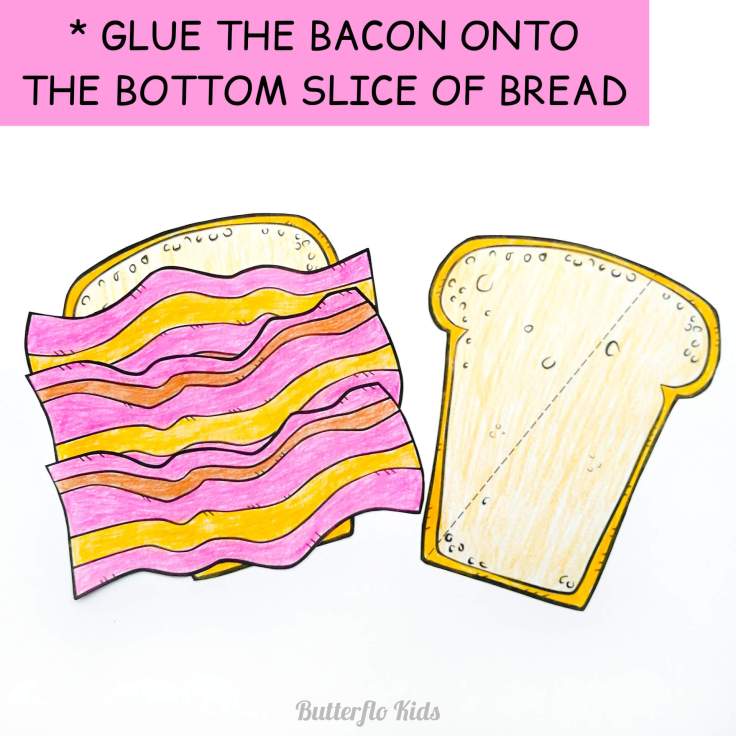 And there you have it. An easy to make, bacon sandwich craft.
British and American spellings are included.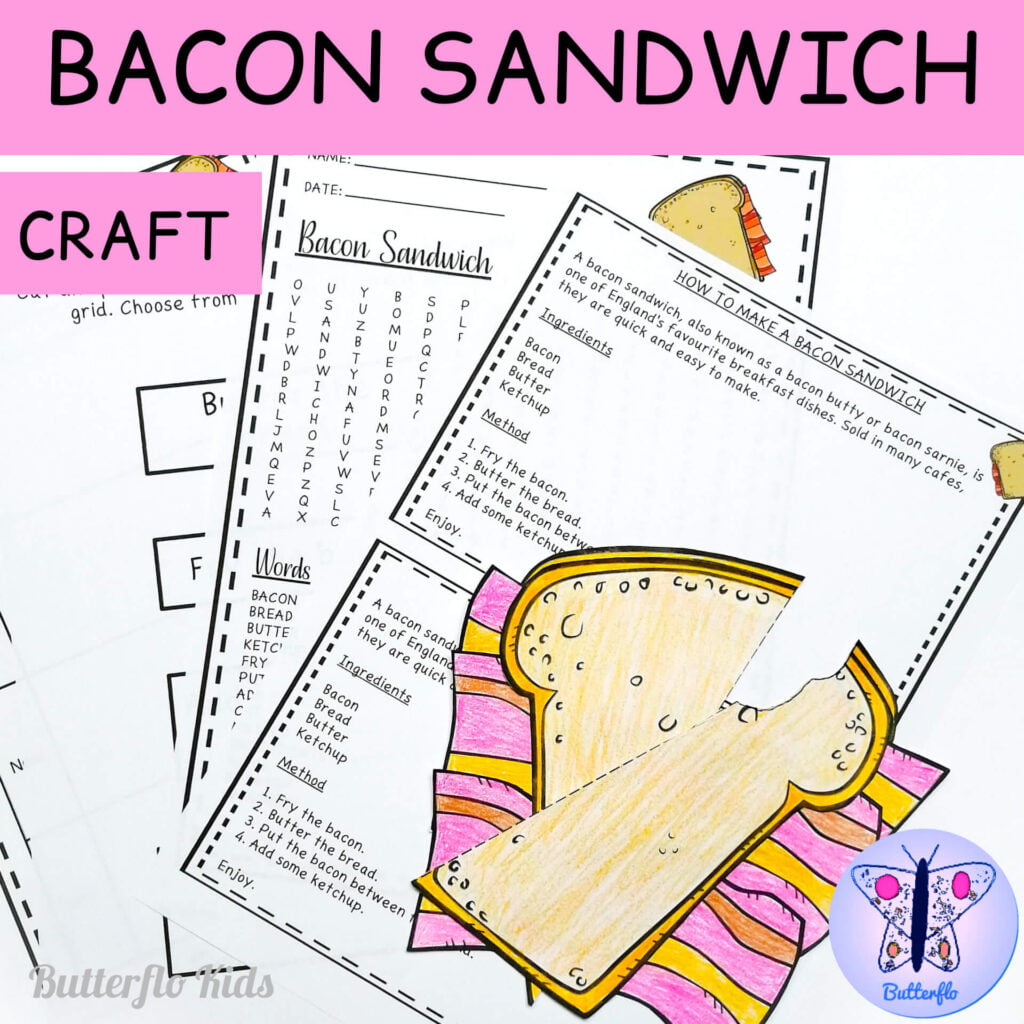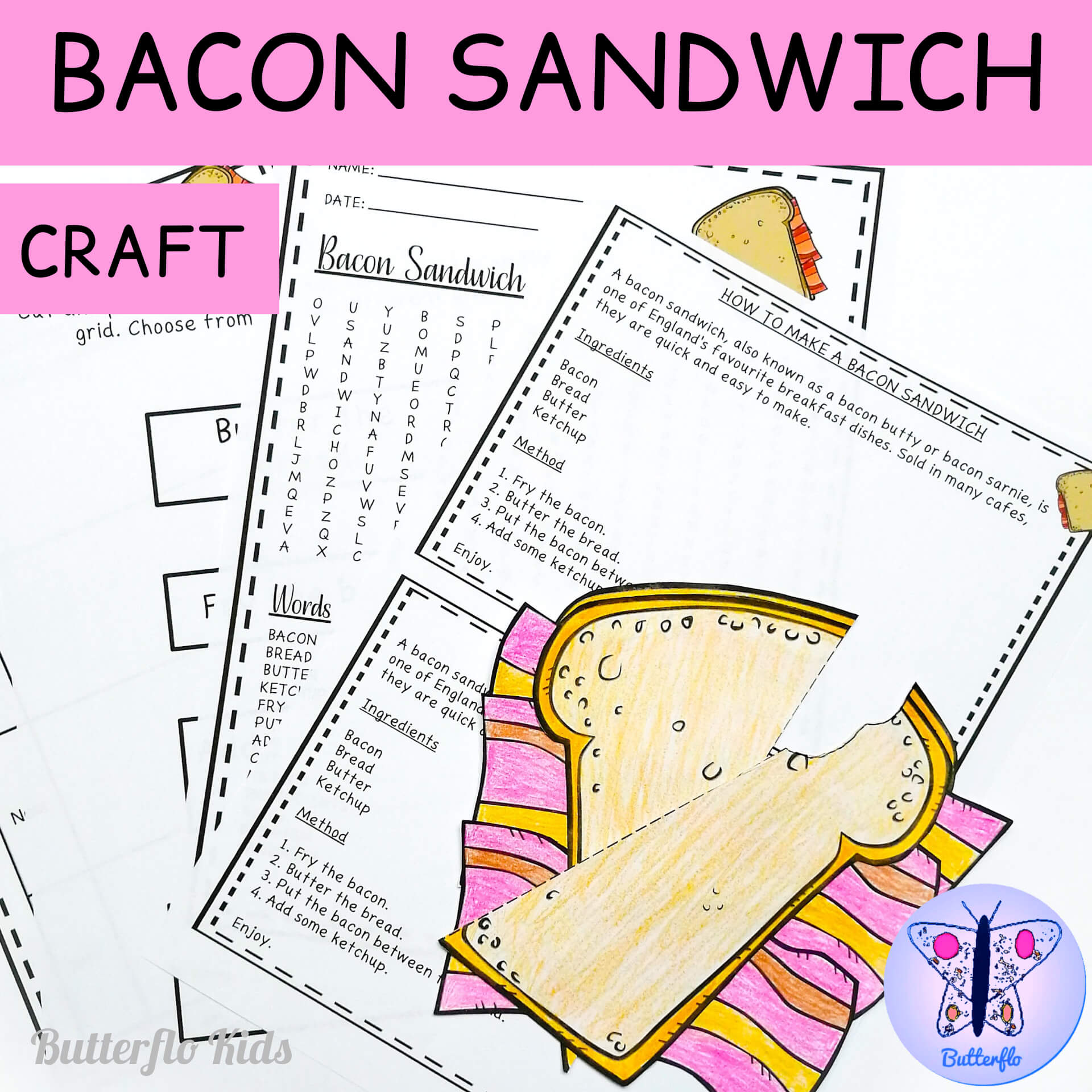 $2.50
I use Get DPD to safely deliver my digital products.
ALSO AVAILABLE AT MY TPT STORE
Have fun! 🍞🧈🥓