Social Emotional Learning Activities
This Emotions and Feelings flip book is great for your Social Emotional Learning. It contains activities to ease your students into the new school year or at any time of the year. A great resource for ESL, EFL and ELL teachers.
It is useful for targeting emotional literacy, identifying feelings, and expressing them.
Included:
Emotions flip book
Emotions word search
Emotions board game
Emotions How are you today?
Mini flashcards
Emotions flip globe
Answer key
Emotions included in the flip book are:
Happy
Sad
Angry
Surprised
Silly
I have included a blank page if your students wish to include other emotions.
Instructions on how to make the flip book and emotions globe are included. This flip book is A4 in size, but you can make a smaller version by printing two pages per sheet. Click HERE to find out how to do it.
What you can teach with this resource.
Vocabulary
Face
Eyes
Nose
Mouth
Ears
Head
Hair
Sentence Structure
How are you?
How do you feel today?
Are you happy or sad etc.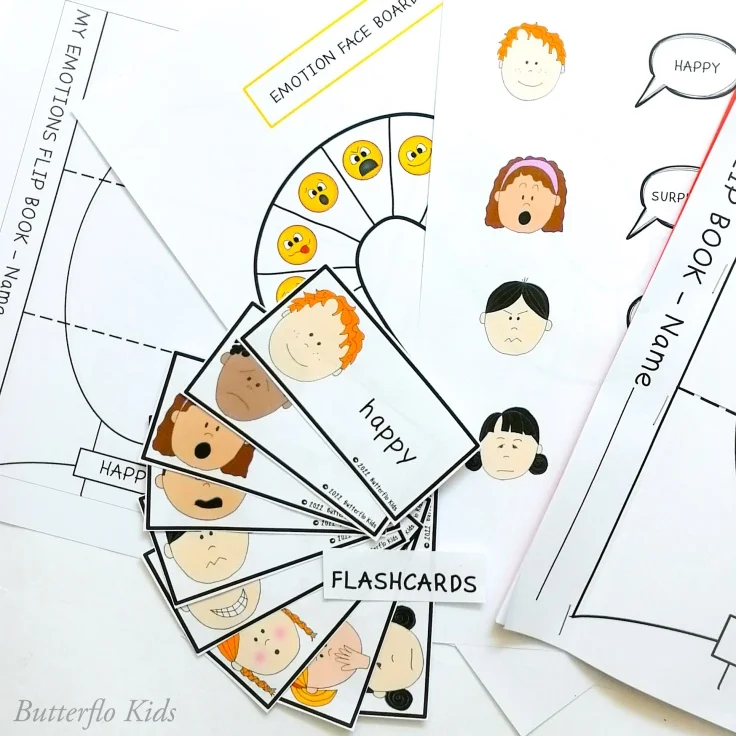 The emotions board game and Emotions How Are You today? worksheets are my free updated bonus resources.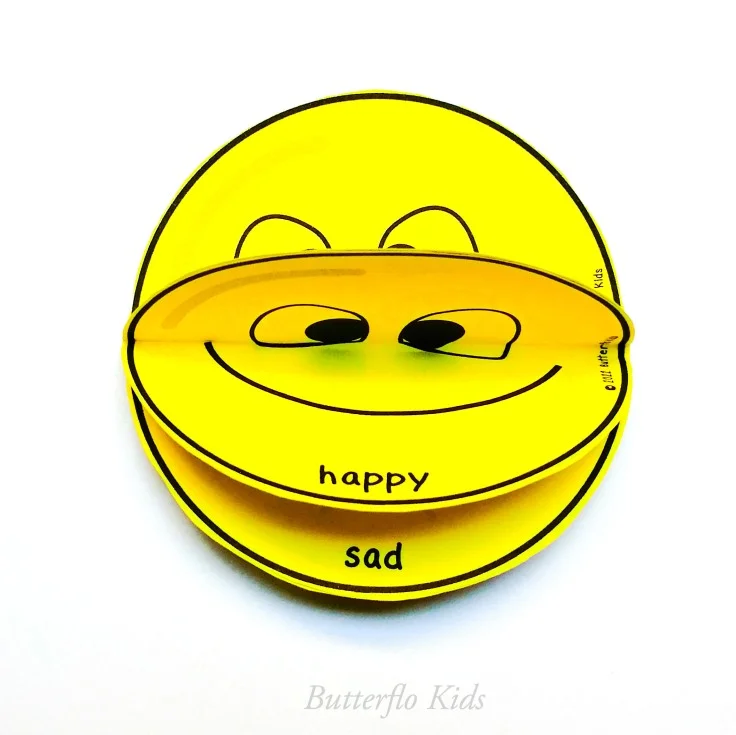 A cute mini flip book is also included.
Read what customers are saying about this resource!

"Beautiful Resource I love how in depth it is about the topic."
ALSO AVAILABLE AT MY TPT STORE
How can you integrate social emotional learning?
This is a question many educators are asking themselves. The good news is that there are countless ways to add SEL into the classroom without it taking over your entire day.
Social-emotional learning is a huge umbrella that accounts for the way we build relationships and teach meaningful skills from self-awareness to decision-making and everything in between.
Click here to read about Pathway 2 Success's 30 social emotional learning activities.
Click the photo to grab this FREE 30 social-emotional learning activities poster.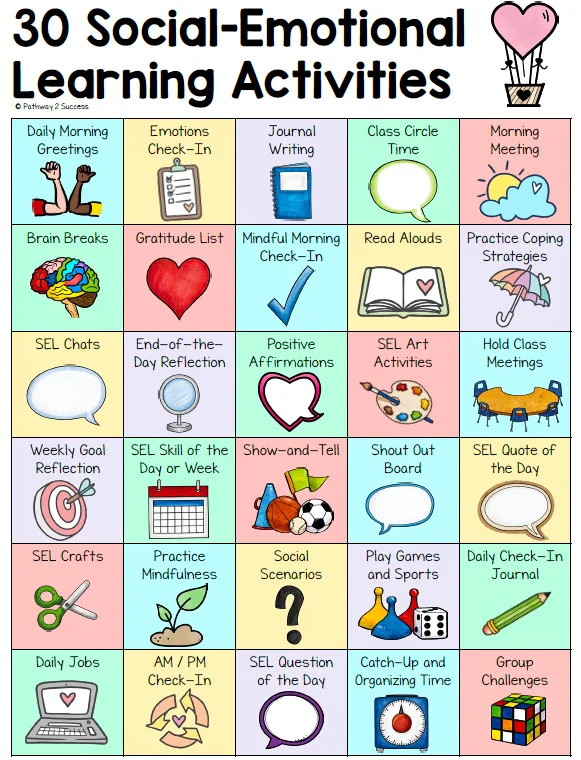 Have fun! 😊