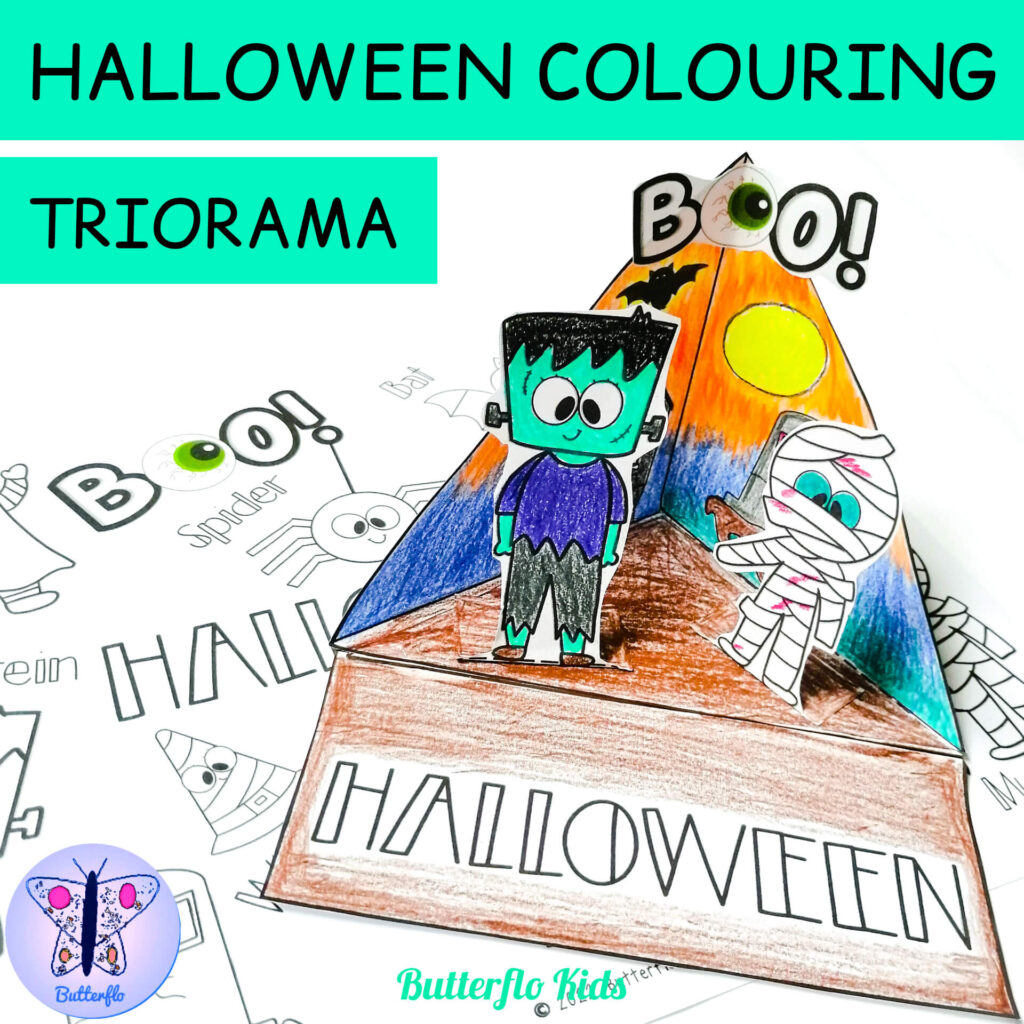 A FUN COLOURING PAGE AND TRIORAMA CRAFT
This resource has been updated! Halloween will soon be upon us. I created a fun and simple Halloween colouring page and triorama for you.
As well as a colouring page, if you are an ESL teacher, it can be used to teach Halloween vocabulary to your students. I suggest going through the vocabulary first before they start colouring in the page.
VOCABULARY:
Bat
Boo!
Candy corn
Frankenstein
Ghost
Haunted house
Mummy
Pumpkin
RIP
Spider
Trick or Treat
Witches hat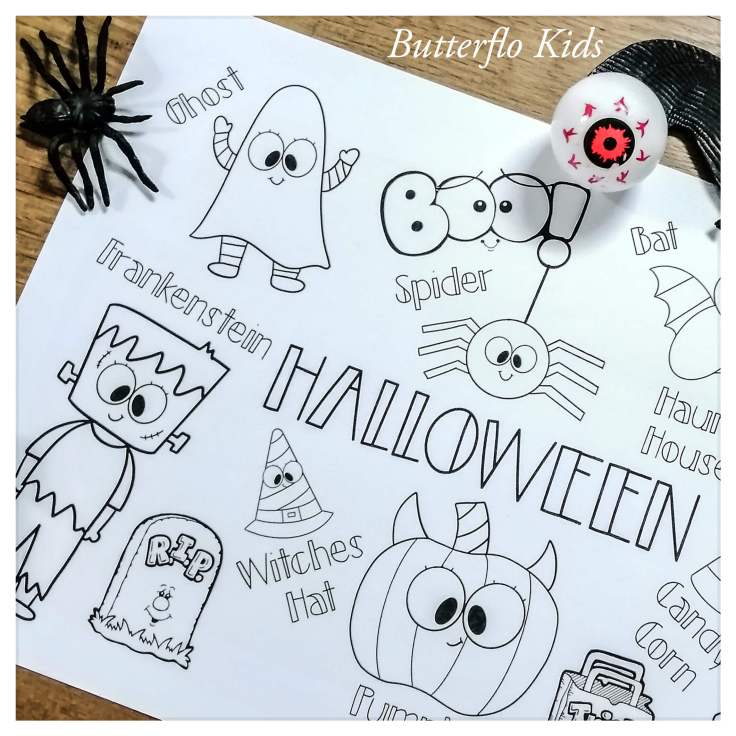 Spooktacular Halloween Triorama Craft!
Creativity and Fun for Kids!
Halloween is just around the corner, and what better way to celebrate the spookiest season than with a fantastic Halloween Triorama Craft?
This delightful and engaging activity is perfect for children of all ages, sparking their creativity and filling their hearts with the spirit of Halloween.
The centerpiece of this craft includes the beloved and iconic characters, Frankenstein and a mummy, brought to life as cute and adorable cut-outs.
These little monsters are sure to capture the imagination of every child and transport them to a world of delightful fright!
With the help of simple materials like cardboard, markers, glue, and scissors, this craft is accessible to both children and parents.
Working together, families can bond over the joy of crafting while learning about teamwork and cooperation.
The Halloween Triorama Craft featuring Frankenstein and a mummy is an absolute blast for children. It celebrates the Halloween season while providing an outlet for creativity, teamwork, and storytelling.
So, gather your little ghouls and goblins, and get ready to immerse yourselves in a world of fun, spooky creativity this Halloween!
Click HERE to download this colouring page and triorama.
You might also like this Halloween Zombie craft.
Have fun!