Easy to make, Mother's Day heart craft.
How cute is this Mother's Day craft love heart. Quick and easy to make, and moms will love it.
You can print it out and colour in, or, as I did, print it directly onto red coloured paper.
you will need to cut out four heart templates for this craft.
Fold each heart in half, and glue them together.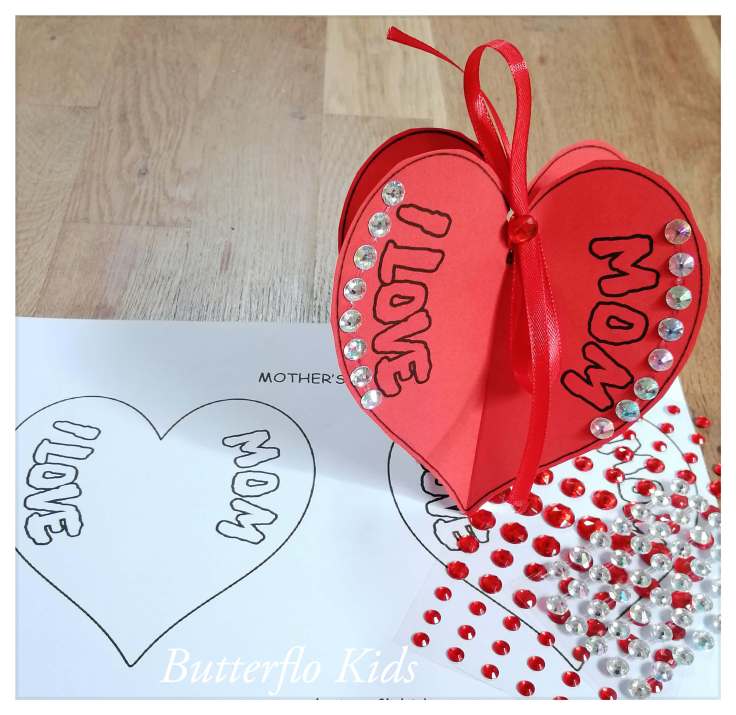 I decorated mine with crystals, pierced a hole at the top and added some ribbon.
Available at MY TPT STORE
Click HERE for this template.
Have fun! 💖