How cute is this face mask craft!
This is a fun exercise to do when teaching or revising personality or emotion adjectives. Getting children to express themselves isn't always easy and with the COVID – 19 pandemic upon us, lots of children are feeling uncertain and mixed up with regards to their emotions.
Use this fun craftivity to get your kids to open up when describing who they are or how they feel.
WHAT YOU CAN TEACH IN THIS FACE MASK ADJECTIVES LESSON
Personality Adjectives
Creative
Artistic
Clever
Kind
Friendly
Emotion Adjectives
Happy
Sad
Angry
Scared
Surprised
You can either use the coloured masks or get your kids to colour in the blank ones to their liking and then write a few adjectives in the space provided. Once done, get them to cut out the face and mask.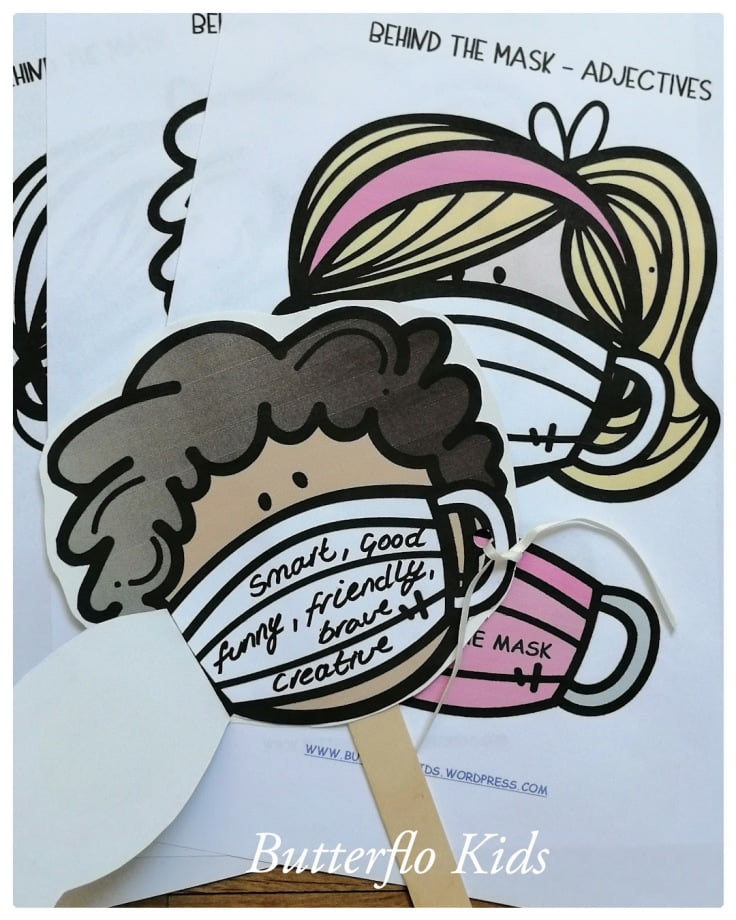 Glue the left-hand side of the mask to the face.
Punch a hole on the right-hand side and secure it with some ribbon, then attach it to a wooden stick.
Download this FREE craftivity from HERE