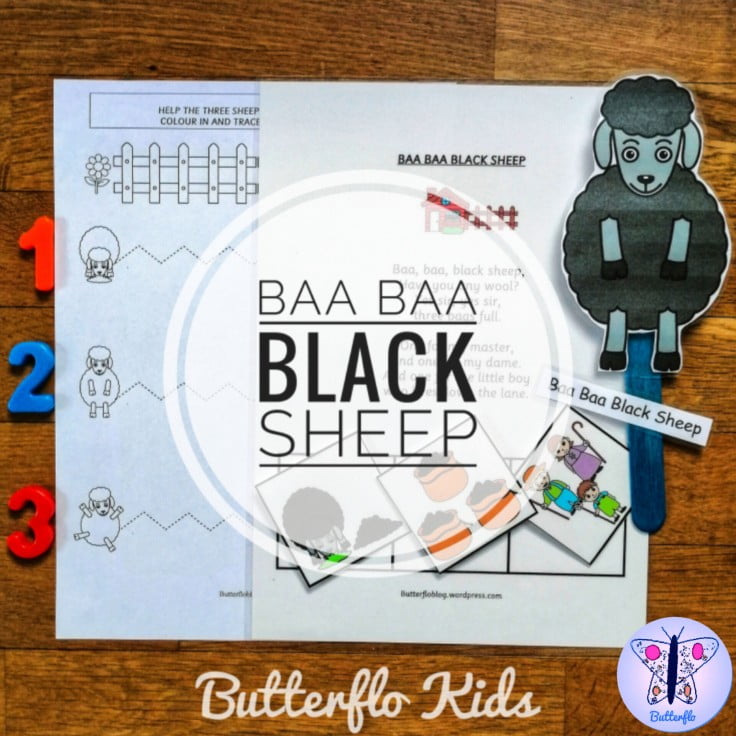 DID YOU KNOW THAT?
The earliest surviving version of Baa Baa Black Sheep dates from 1731.
Here is my story sequencing version of the popular nursery rhyme…
Get your kids to put the story cards in the correct order on the grid.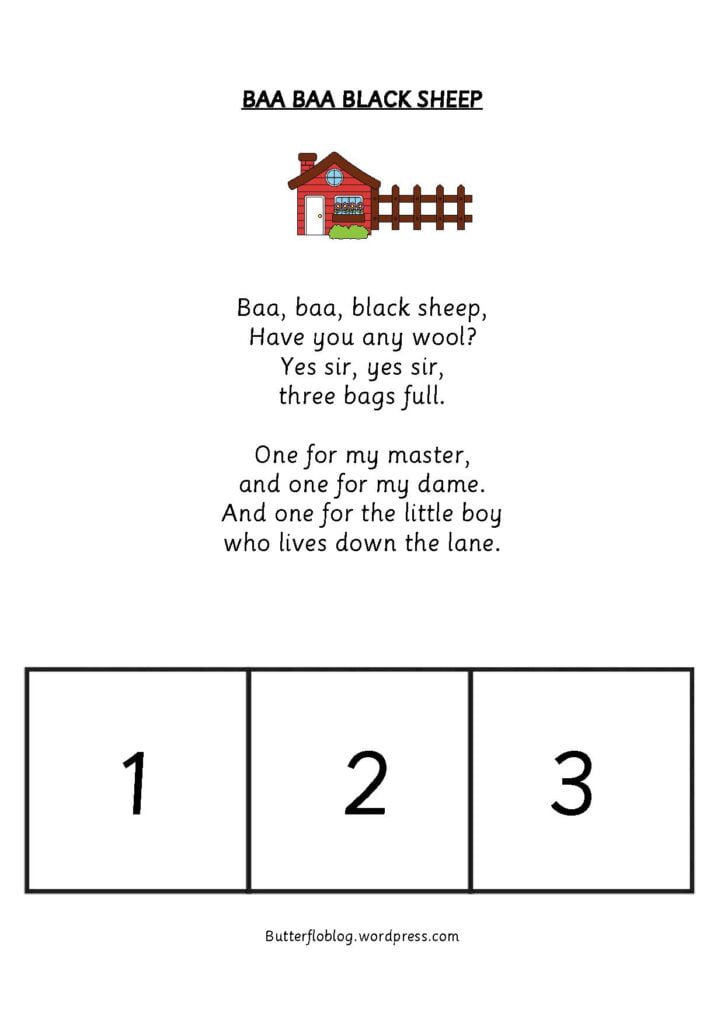 What you can teach with this exercise
Sentence structure
"Have you (got) any wool"
"Three bags full"
"One for my master" etc…
vocabulary
Sheep, black, wool, bags, master, dame.
Click the link below to download this FREE activity
Sing along everybody…
Will the sheep be able to find the wool?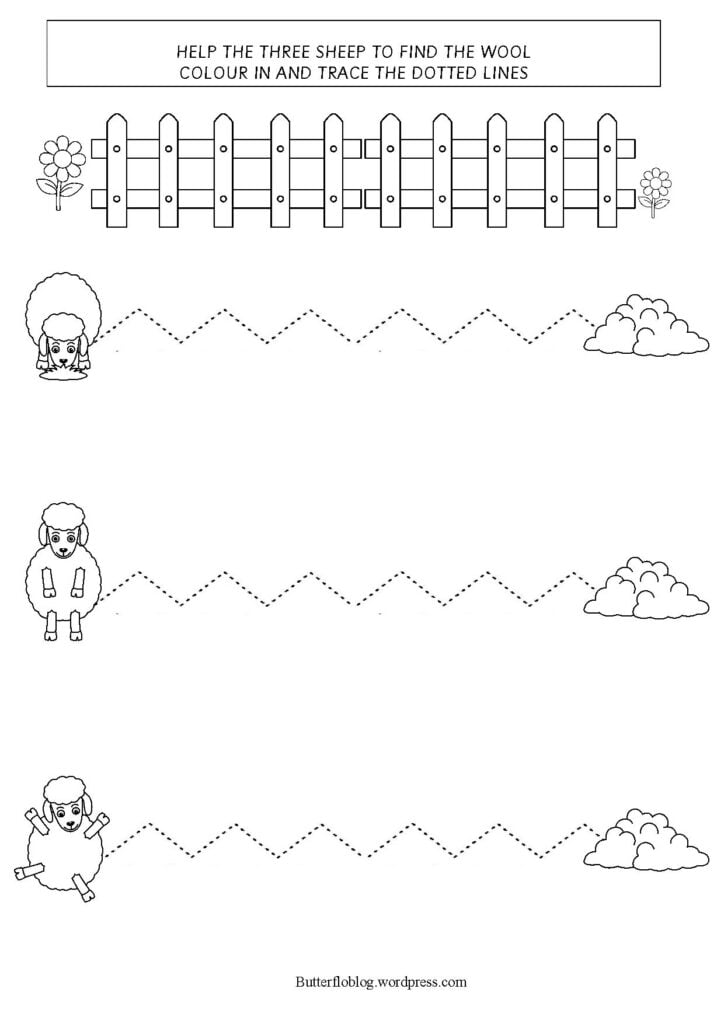 Colour in and trace the lines to help them find the wool.
Click below for this FREE bonus activity
You may also like this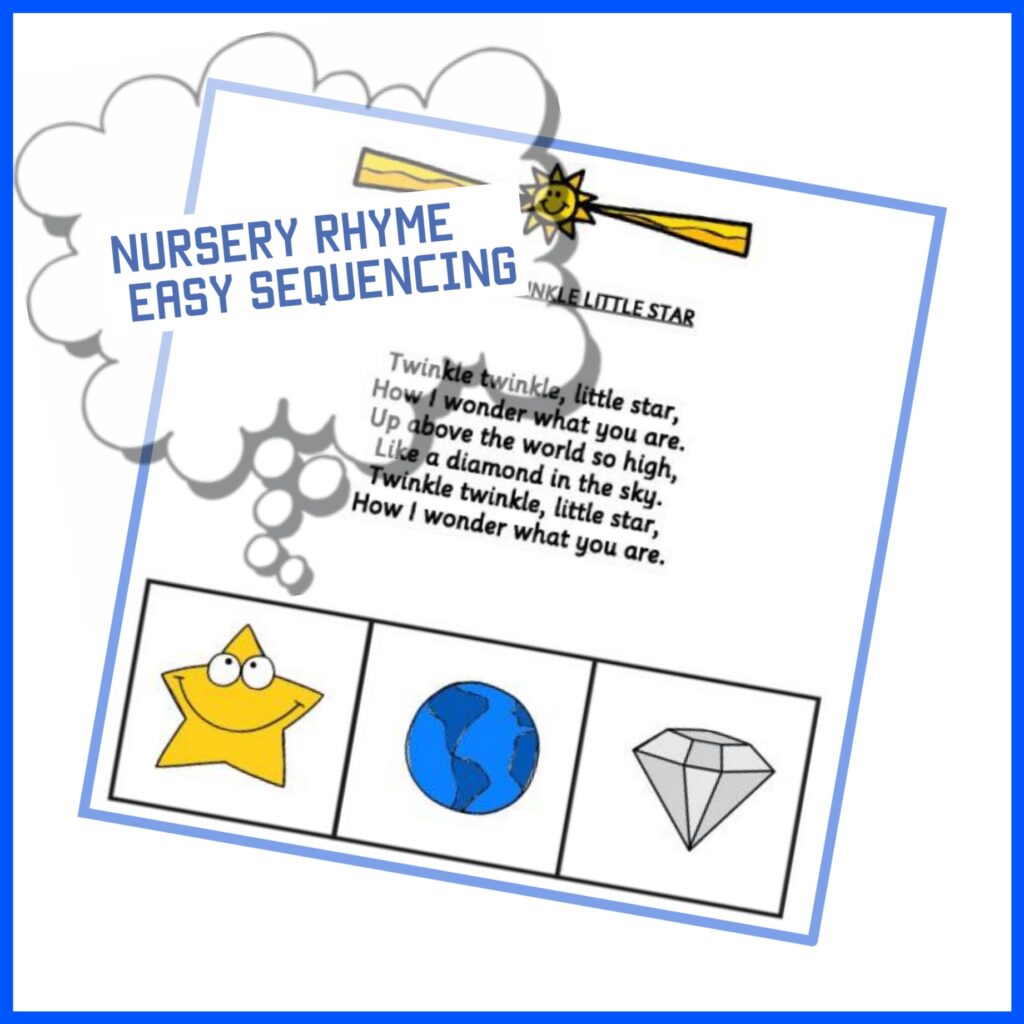 Twinkle Twinkle Little Star… Nursery Rhyme
Have fun… 😊