New year colouring pages to celebrate…
2023 is just around the corner…
Here are some colouring pages to start off the new year.
If they look familiar it's because I have repurposed my Bonfire Night colouring pages. Lol… 😃
Here are five reasons for using coloring pages to celebrate the New Year with ESL students
Engages Creativity
Coloring pages provide an excellent opportunity for children to express their creativity. They can choose different colors and designs to personalize their artwork, allowing them to showcase their unique perspectives and imagination.
Enhances Vocabulary
New Year coloring pages often feature relevant vocabulary related to the occasion, such as fireworks, party hats, balloons, or countdown clocks. As children color these images, they can learn and reinforce the associated vocabulary, helping them expand their word bank.
Develops Fine Motor Skills
Coloring requires children to use their fine motor skills, such as holding a crayon or coloring pencil and maintaining control while coloring within the lines. These activities help strengthen hand-eye coordination, improve manual dexterity, and refine their writing skills.
Encourages Cultural Awareness
The New Year is celebrated differently in various cultures around the world. By incorporating coloring pages depicting diverse New Year traditions, you can introduce children to different customs, symbols, and celebrations. This exposure fosters cultural awareness, respect, and curiosity about other cultures.
Promotes Relaxation and Focus
Coloring has a calming effect on children, helping them relax and concentrate on the task at hand. It can be an enjoyable and soothing activity that allows children to focus on coloring within the lines, fostering their attention span and promoting mindfulness.
By incorporating coloring pages into your ESL lessons to celebrate the New Year, you can engage children in a fun and educational activity while supporting their language development and cognitive skills.
These colouring pages have now been updated and added to my Bonfire Night and Fireworks Craft resource.
Now included in this one resource are:
1. Fireworks craft
Colouring Pages:
2. Happy New Year 2023
1. Happy 4th of July
3. Happy New Year
4. Bonfire Night
5. Celebrations
6. Fireworks
7. Blank page
Choose from the different pages and have fun!
Available at MY TPT STORE
Click the link for this CELEBRATIONS RESOURCE
Click the photo below to read more
You might also like this 10 New Year's Resolutions for Kids 2023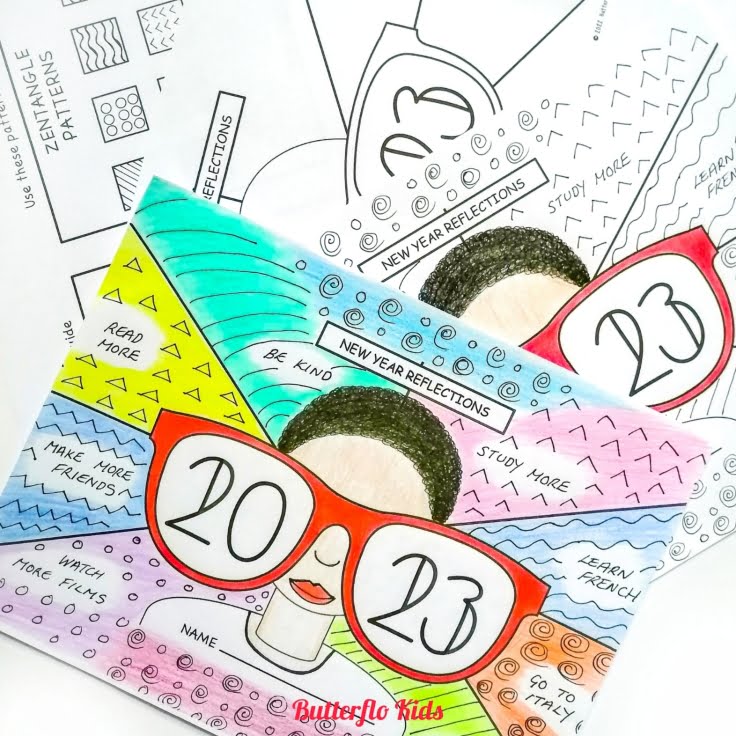 Happy New Year!