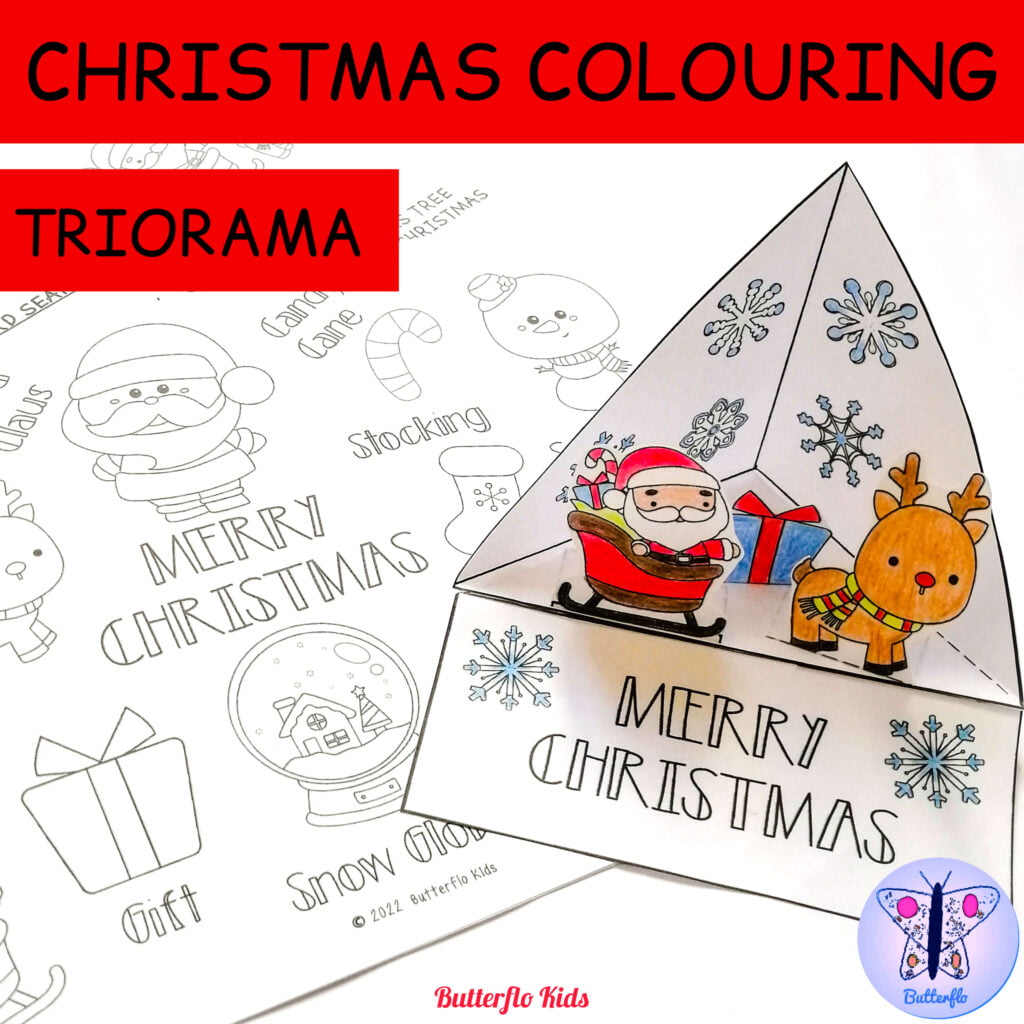 Christmas colouring page with word search and triorama craft
Let's start off the festive season with a simple Christmas vocabulary colouring page. Use this colouring page to teach your kids some of the most used Christmas words. Your kids can then colour in the images.
Two versions are included with the words Father Christmas or Santa Claus and Present or gift.
What you can teach with this resource.
VOCABULARY
Candy cane
Christmas tree
Father Christmas / Santa Claus
Gift / Present
Holly
Ornament
Reindeer
Sleigh
Snow globe
Snowman
Stocking
I have also included in this resource an easy Christmas word search (answer key included) and a Christmas triorama craft.
Easy no prep. print and go activities. Ideal for your early finishers.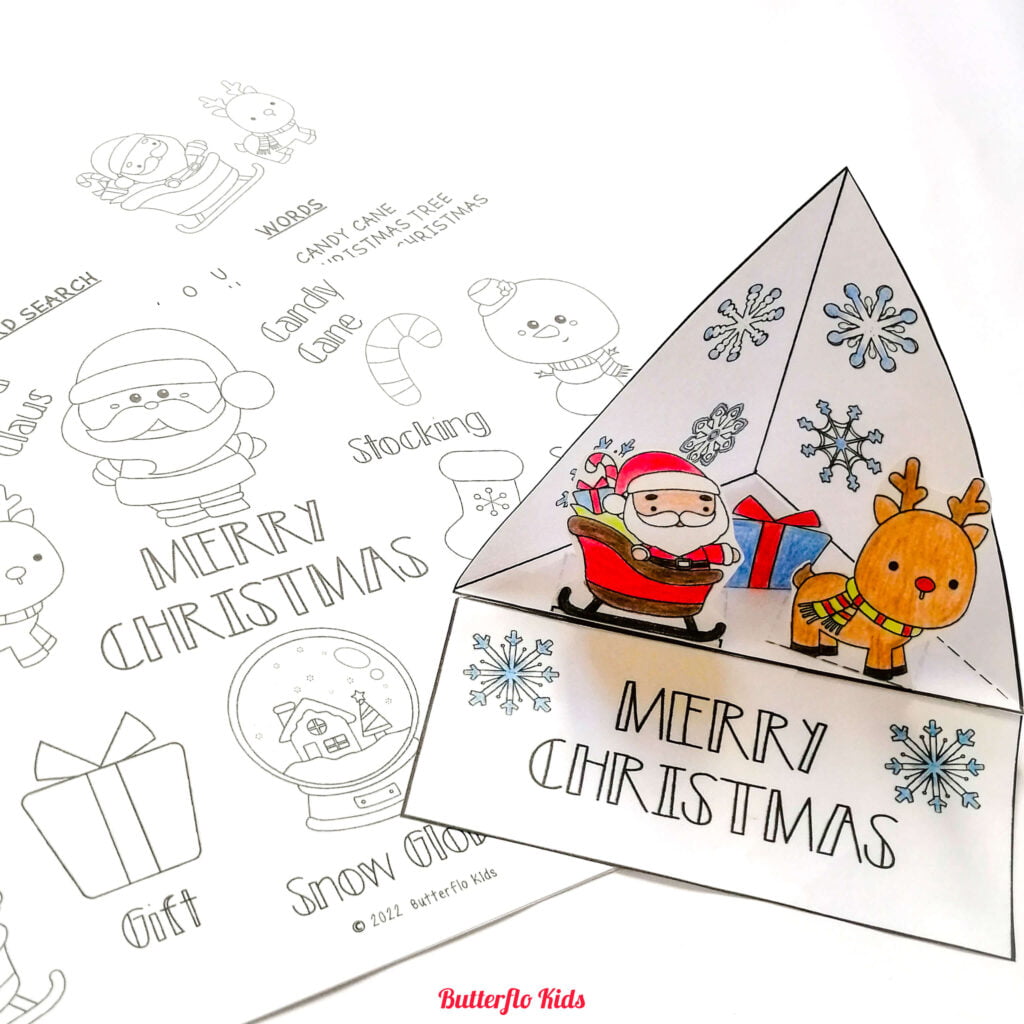 Merry Christmas Triorama Craft
Unleashing Holiday Cheer and Creativity for Children!
As the festive season draws near, what better way to immerse children in the magic of Christmas than with a delightful Christmas Triorama Craft?
This joyous and interactive activity is perfect for kids of all ages, sparking their creativity and filling their hearts with the warmth and wonder of the holiday season.
At the heart of this craft are the beloved characters of Christmas: Father Christmas on his sleigh, a trusty reindeer, and a beautifully wrapped present.
These enchanting cut-outs will captivate the imaginations of children and transport them to a world of festive joy and holiday delight!
Making this triorama craft
With simple materials like cardboard, markers, glue, and scissors, this craft is easily accessible to children and parents alike. Children can come together to bond over the joy of crafting and create lasting memories while fostering a sense of togetherness during the holiday season.
But the fun doesn't stop there! Once the triorama is complete, children can embark on enchanting storytelling adventures.
They can weave heartwarming tales of Father Christmas and his reindeer flying across the starry skies, delivering presents to children around the world.
This storytelling aspect fosters creativity, improves verbal skills, and nurtures the joy of sharing magical Christmas moments.
The joy of Christmas
The Christmas Triorama Craft not only brings joy but also enhances cognitive skills such as problem-solving, critical thinking, and fine motor abilities.
It empowers children to express themselves artistically and builds their self-confidence as they proudly showcase their festive creations to loved ones.
In conclusion, the Christmas Triorama Craft featuring Father Christmas on a sleigh, a reindeer, and a present is an absolute treat for children.
It celebrates the magic of Christmas while providing a platform for creativity, storytelling, and holiday merriment.
So, gather your little elves and reindeer, and get ready to embrace the spirit of Christmas with this jolly and captivating craft!
Your kids will love this easy to make Christmas triorama craft!
If you are a regular reader of my blog, you might have noticed that the Christmas colouring page has been updated.
Don't worry, the old version, below, is still available.
Click the link to download this FREE worksheet
CHRISTMAS VOCABULARY COLOURING PAGE
For the NEW VERSION click the link below.
CHRISTMAS VOCABULARY COLOURING PAGE WITH WORD SEARCH AND TRIORAMA
YOU MIGHT ALSO LIKE MY CHRISTMAS MINI ACTIVITIES
Have fun 🎅🎄🎀