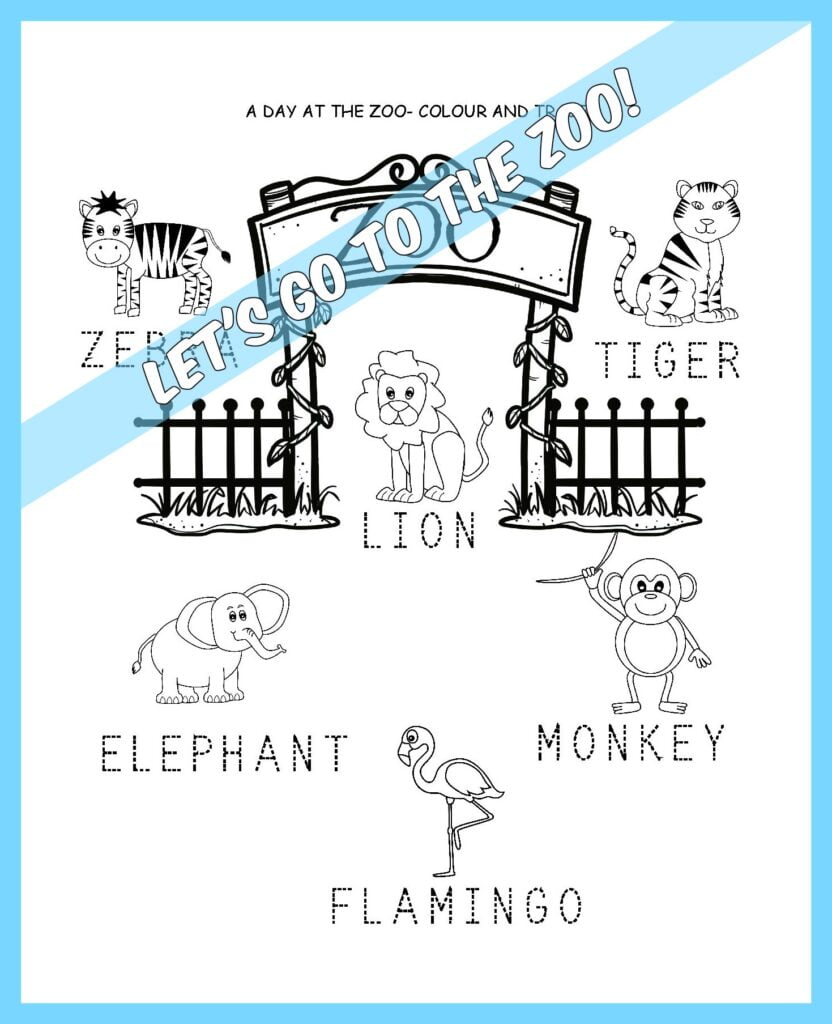 A day at the zoo…
As kids my sisters and I used to love going to the zoo. Our mom used to take us to Twycross zoo for a day out to see the animals.
The zoo offers a variety of discovery opportunities for many different types of groups and parties including workshops and stem based programmes.
Don't worry if you can't get to go there, just download my ZOO worksheet and get your kids to colour in the animals and trace the words.
Click the link below to get this FREE worksheet.
Have fun
Idea for this post from HERE