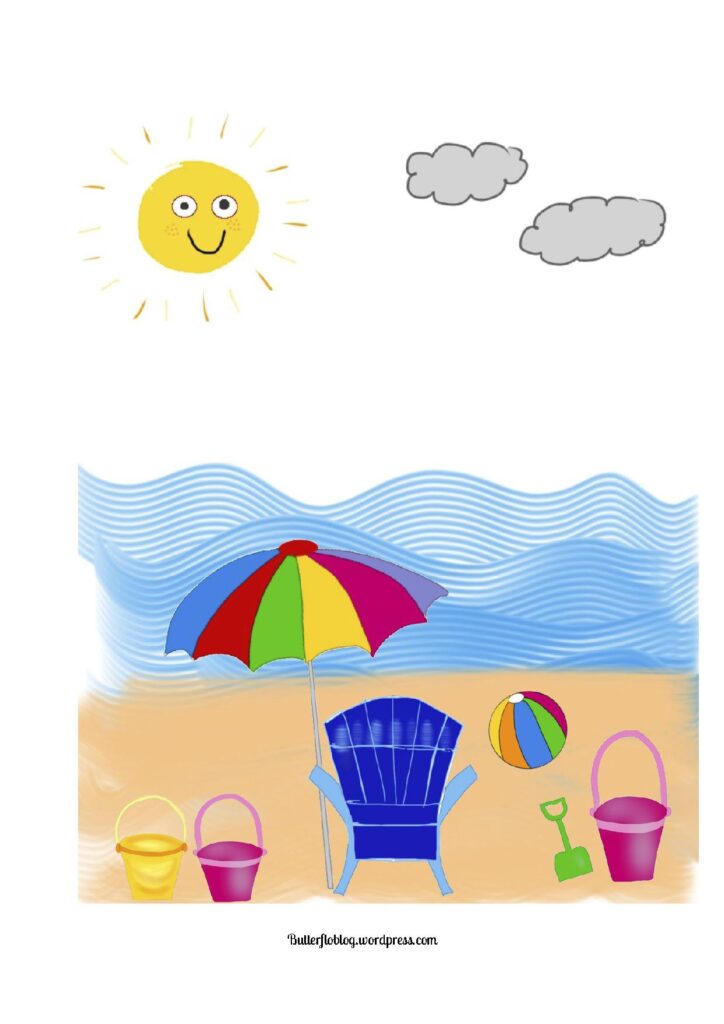 It's all about creativity.
It's getting hotter by the minute. Most of the schools have closed for summer, and parents, grandparents and kids are heading for the beach. 😊
Even if you're not holidaying at the seaside this year, your kids can recreate the same atmosphere with this cut and paste Create Your Own Beach Theme activity.
Click the link below for your FREE downloadable printable… 😃
What you can teach with this exercise
Sentence Structure
"Do you like the seaside?"
"What can you do on the beach?"
"You can play…"
"You can swim…"
"I like to…"
"What's this?"
Vocabulary
Sea
Beach
Sun
Play
Ball
bucket
Sandcastle
shells
Friends, etc.
The idea for this post from HERE